SAW welcomes back Qatar Airways!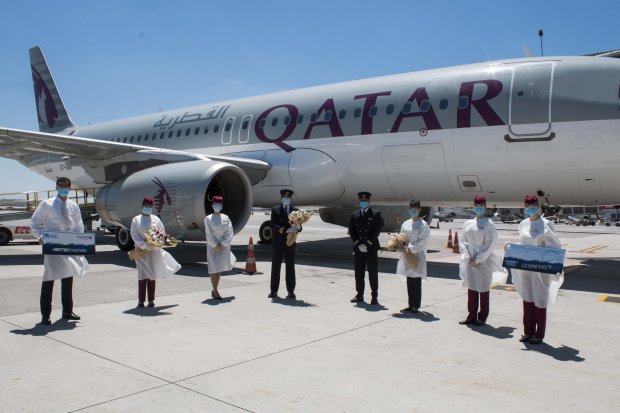 Qatar Airways, one of the world's leading airline will resume its flight from Doha to Sabiha Gökçen International Airport ("SAW") on 25 July 2020.
After 4 months of suspension, Qatar Airways becomes the first full-service foreign carrier to resume flight to SAW after Covid 19. Qatar Airways will resume the scheduled flight from Doha initially 3x weekly before increasing its frequency to 7x weekly beginning 01 August.
The returning flights of Qatar Airways on A320 was welcomed warmly by SAW team led by Aviation Marketing Director, Gerald Ong and his team with a water salute and followed by presentation of flowers to cabin crew.