Lodz Airport: a safe city break in Lodz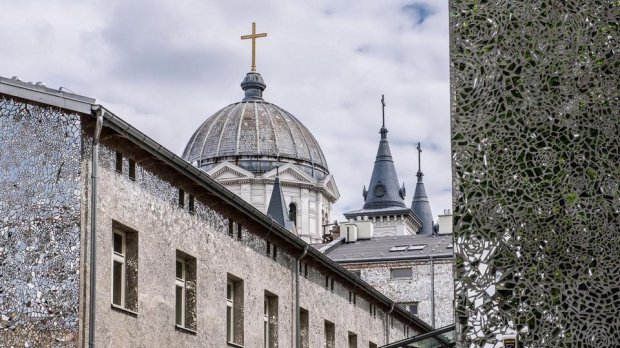 What to do and where to go to safely enjoy sightseeing in the city.
This summer is different than any other but still, people travel and seek summer attractions or want to just have a break. Why not in Lodz city? We present a leaflet prepared by Lodz Tourist Organisation how to rest in our city, what to see and where to go and keep safe all the time.
There are a lot of outdoor activities you can choose from: walk on the Piotrkowska Street, exploring the courtyards which are full of surprises, stroll in the forest, or visit Lodz murals – big artistic installations scattered in the city. At Piotrkowska Street you will find magic courtyards, for example, Rose Passage which is all covered with small pieces of mirror or a surreal picture called The Birth of the Day. You can also have a bite at restaurants' summer gardens where you can taste the local cuisine or have a sip of cold craft beer.
Before visiting Lodz, you can find out about tourist attractions in the city on Lodz Tourist Information website www.lodz.travel/en. It is also worth using the services of professional city guides to learn the stories connected to different spots.
You can reach Lodz by plane from London Stansted (5 flights per week), East Midlands (2 flights weekly) and Dublin (2 flights weekly). There is no quarantine required when arriving from those countries.