Santa Claus landed at Lodz Airport!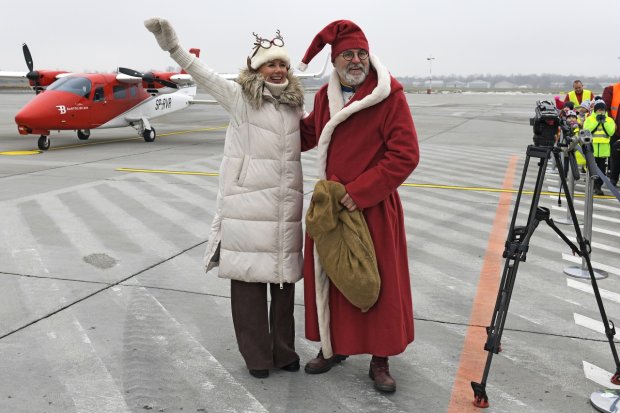 On Monday 5th of December Santa Claus arrived at Lodz Airport for the sixth time. He brought a lot of presents!
Almost 100 children from children's homes were waiting for Santa on the Airport's apron that morning. Santa landed on time on Bartolini Air.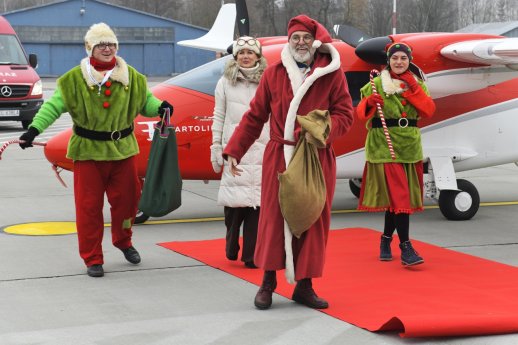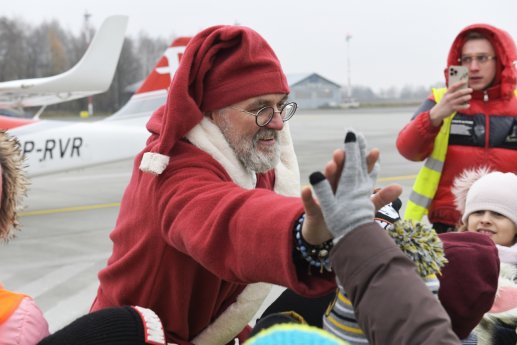 After a warm welcome, the children with Santa walked into the arrivals hall. There on the carousels with luggage were gifts unloaded from the plane by Santa Claus's helpers. Every child received a gift from a visitor from the Far North who comes to Lodz every year.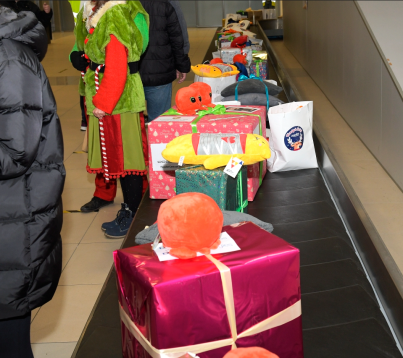 "I had a ticket for such a beautiful, big, pink Wizz Air plane that will fly to Łódź for the first time next week on Monday 12th of December. However, I decided that I would not make the children wait another week. I know well that there are polite and nice children in Łódź, who should get presents as soon as possible, so I called Bartolini Air for a plane, I flew to the Lodz Airport " said Santa Claus.
Then the guy from the Far North came out through the terminal, where cars were waiting for him and his helpers. Santa Claus with his entourage went to the children's homes in Łódź, the "House in Łódź" Foundation, and the Łódź Hospice Association for children. Santa's motorcade was led by the airport car "Follow me", followed by Audi and Porsche with gnomes, reindeer, squirrel, and ladybird.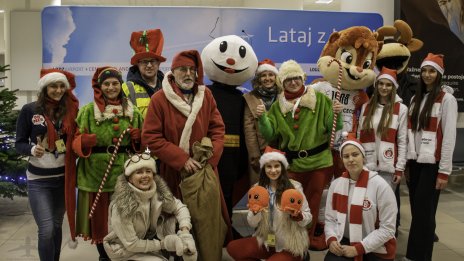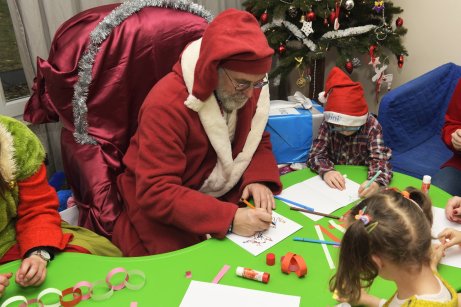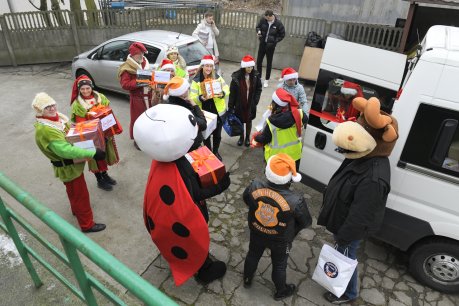 Each child received a gift they asked for! For the youngest, there were mascots, games, puzzles, bedside lamps, and sweets, for young children rattles and rodents, and for the youth gift cards to the shopping center.
Watch the video: https://youtu.be/ZWBWStxOf9A
Partners of the charity campaign:
Monopolis
Virako
Wojskowe Zakłady Lotnicze Nr 1 S.A
Polska Grupa Zbrojeniowa SA
Veolia
Commercecon
Dell Technologies
Car Bone Liveries
Lagardere Travel Retails
Biedronka
Marilyn
Porsche Centrum Łódź
Bartolini Air
ŁKS Commercecon Łódź
Brotherhood MC Poland P/C Łódź
Sobiesław Zasada Automotive Oddział Starowa Góra, Łódź
Akademia Humanistyczno-Ekonomiczna w Łodzi
This year we've supported the following organizations:
- Small children's home
- Children's home Zbocze street
- Stanisława Leszczyńska single mother's house in Łódź
- The House in Łódź Foundation
- Children's House No. 10
- Foster Parenting Association
- Family Children's home in Sulejów
- Łódź Hospice for children