Launch of new reservation system allows travelers to Park Close with certainty at OAK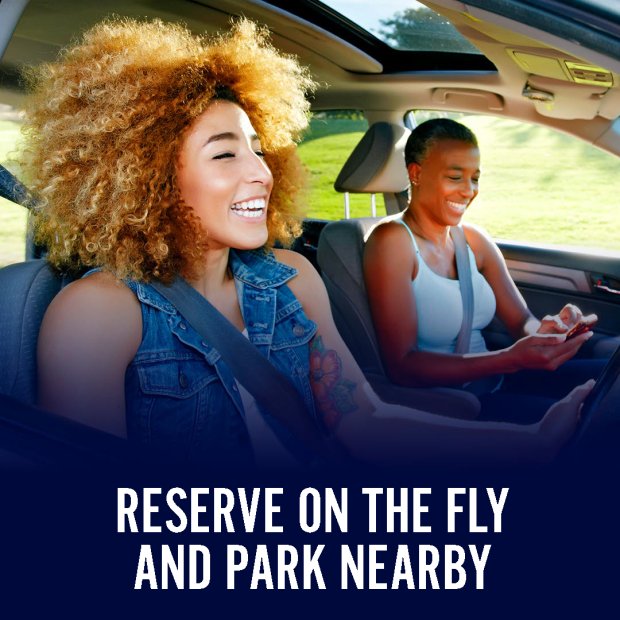 Customers can now reserve parking in advance for all of OAK's on-airport parking lots
Oakland, Calif. – July 12, 2022: Today Oakland International Airport proudly launches its new online parking reservation system. This new system allows OAK customers to reserve parking in any of the airport's customer parking lots (Daily, Premier, Economy, and Hourly) up to two hours prior to arrival. Customers will continue to enjoy the same close and convenient parking at the only on-airport parking facility and can take advantage of special online-only discounts.
"The parking reservation system will give our customers additional certainty when flying from OAK by allowing them to plan ahead to Park Close and Fly On-time." says Bryant L. Francis, Director of Aviation at the Port of Oakland. "The new reservation system is a project that our airport team has been working hard on for quite some time, and we are excited to see our passengers enjoy the benefits making OAK an even more reliable choice for Bay Area travelers."
It is easy to book at: www.book.oaklandairport.com. On the site, customers can set their entry and exit dates, choose their preferred parking lot (Daily, Premier, Economy, or Hourly), and enter their contact and payment information. Taxes and fees are included in every price the customer will see on the site to prevent any surprise costs at the end of the transaction.
Once the booking is complete, customers will receive a confirmation email with an easy-to-use QR code, which they will scan to enter and exit the parking lots - no ticket needed. Cancellations can be made up to four hours in advance of the reservation.
Oakland International Airport encourages travelers to utilize its new online parking reservation system the next time they choose to Fly the East Bay Way. For more information, visit the reservation page HERE and the general parking page HERE.
About Oakland International Airport
Oakland International is the main airport for the greater East Bay, the most populated area in the metropolitan San Francisco Bay area. It is the closest airport to most Bay Area employers. By roadway and BART air-rail, OAK enables excellent access to all of the region's business, entertainment and tourism venues. The vision of Oakland International Airport is to be the airport of choice for San Francisco Bay Area residents and visitors alike. OAK is operated by the Port of Oakland, which also oversees the Oakland seaport and 20 miles of East Bay waterfront. Together with its business partners, the Port supports more than 84,000 jobs in the region with more than a $130 billion economic impact. 
Updates about travel during the COVID19 pandemic, current departure and arrival information, airport maps, and details about on-airport parking, shopping and dining and more, can be found at  www.oaklandairport.com. Follow us on Facebook, Twitter, and Instagram.