November Passenger Traffic Up More than Five Percent at Pittsburgh International Airport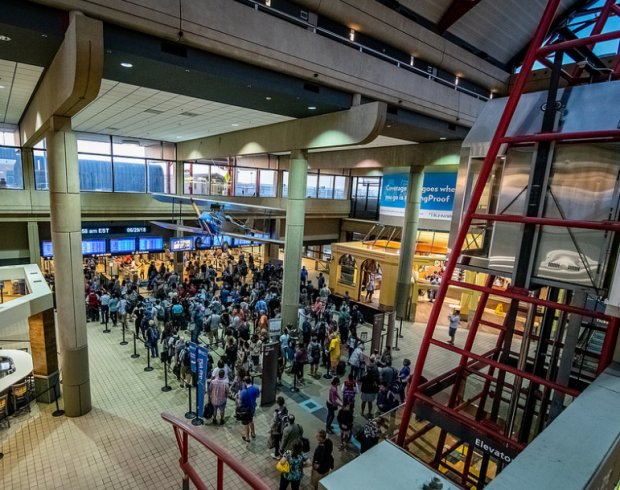 PITTSBURGH — Thanks to nearly three years of consecutive monthly increases, passenger traffic at Pittsburgh International Airport is on track to finish between 9½ million and 10 million – the highest since 2007 – and about 20 percent total growth over the past five years.

Continued passenger growth led Pittsburgh to its busiest November since 2006, with total passengers up 5.6 percent for the month and 7.8 percent year to date. Through November, 8,887,108 people had traveled through Pittsburgh International compared with 8,243,941 in 2017. New carriers including low cost carriers have increased their presence and have been key to the airport's growth and success.

In November, Frontier began seasonal service to West Palm Beach, and saw nearly 7,000 additional passengers compared with November 2017; Allegiant saw about 5,000 more passengers, and Spirit about 4,000 more.

New service added in the last 12 months by Air Canada, Allegiant, Delta and Alaska as well as capacity growth to Tampa and Fort Lauderdale on Spirit, Newark on United, and Atlanta, Nashville and St. Louis on Southwest all contributed to the growth in seats and flights for the month of November at Pittsburgh International Airport.

Airlines will continue adding seats and nonstop service at PIT in 2019. British Airways will begin nonstop service to London Heathrow on April 2. Flights will be on Tuesday, Wednesday, Friday and Sunday. Vacation Express will expand nonstop Punta Cana flights and packages beginning in mid-January and running through late April. The tour operator also offers nonstop flights and vacation packages from Pittsburgh to Cancun and Montego Bay.

Southwest will start nonstop Saturday-only service to Cancun in March.