What It's Like to Work at an Airport Now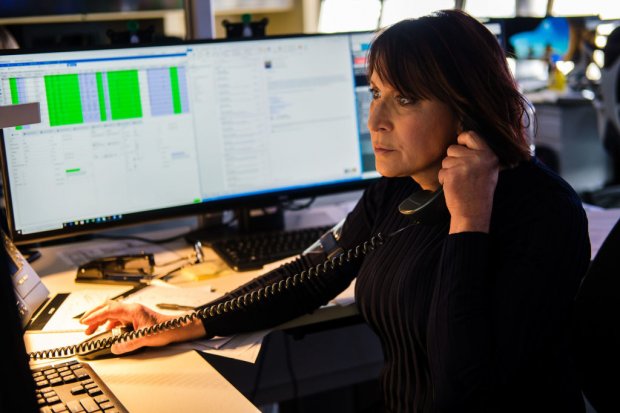 Eerily quiet. That's how a number of airport operations workers described what it's been like working at Pittsburgh International Airport throughout the coronavirus pandemic.
"It's kind of sad being out on the runway," said Trudi Biedrzycki, an airport operations duty manager at PIT. "You can hear all of the aircraft engines turning, but they're being turned by the wind, not from power."
Like all U.S. airports, Pittsburgh International is experiencing historically low passenger traffic numbers. On average, fewer than 800 departing passengers passed through the terminal each day in April. Additionally, the number of daily scheduled flights at PIT in May is down 69 percent, year-over-year.
In March, the airport shifted into what industry professionals refer to as Irregular Operations (IROPS). Examples of IROPS events for airports can include severe weather and aircraft incidents, among other scenarios. In this case, officials at Pittsburgh International Airport were preparing for what would become a global crisis.
Along with enhancing deep-cleaning routines in the terminal, airport staff implemented health and safety guidelines for essential workers that would continue to work on-site.
As some airport staff began working remotely and the number of travelers started to decline, airport operations crews faced another new task. Airlines were contacting the airport to see if they could park some of their idled aircraft on PIT's airfield.
"Almost on day one we were developing plans to see what type of airplanes we could handle and where we could park them," said airport operations duty manager Jim Polachek.
Operations crews identified available surfaces, which included taxiways, runways and deicing pads. Then they considered the wingspan, length and height of a variety of aircraft and made measurements to determine the number of aircraft they could park in each location.
"A lot of things came into play during the planning phase," Polachek explained. "It's not like parking a car in your garage. Depending on the aircraft type and where it is situated, a number of things have to be considered, including airspace. Our plans had to be thorough to ensure operational safety and efficiency."
By early April, approximately 100 idled American Airlines and Republic Airways planes covered Pittsburgh International's airfield. Today, roughly 40 aircraft remain parked at the airport, as some planes are flying again, while others have retired to Roswell International Air Center in New Mexico.
Though a majority of the parked planes have departed and passenger traffic numbers remain low, the operations team remains busy, said Airport Operations Supervisor Raissa Psinka.
"No matter what, even with this pandemic, we have to keep the airport open and operational," said Psinka. "This is a huge roadblock in our industry right now and it's not just affecting us, it's affecting everyone. But it's really just another life experience and another challenge to accept. We're working through this to keep PIT open and protect the health and safety of our airport community."
While it's still business as usual for the operations team, one change in particular has been difficult to overlook.
"It's so quiet," Airport Operations Duty Manager Bill Calhoon said. "It's definitely different. Not just from the drop in passengers, but also from walking through the terminal and seeing the stores and restaurants closed off. For me, it feels like working the midnight shift and it's like that constantly now."
Proud to serve the community
With traffic down and extra space available, the airport is working to find new ways to serve the community. Over the past few weeks, crews at PIT have assisted in hosting a pair of food bank distributions in the airport's parking lots and pet food distributions at Allegheny County Airport in West Mifflin, PA.
Crews have also assisted with logistics surrounding the arrival of FEMA cargo flights, carrying critical medical supplies to help combat COVID-19.
And although a majority of workers across the country are able to work remotely from home, ultimately, essential airport staff like airport operations have an added sense of pride.
"I think it's something we all sign up for in working this job," Biedrzycki said. "Working for an airport, we knew something could happen and that we would have to step up. I think we're all very proud of what we do to keep the airport running and keep everyone safe."