Cassotis: Pittsburgh Will Emerge Stronger Than Ever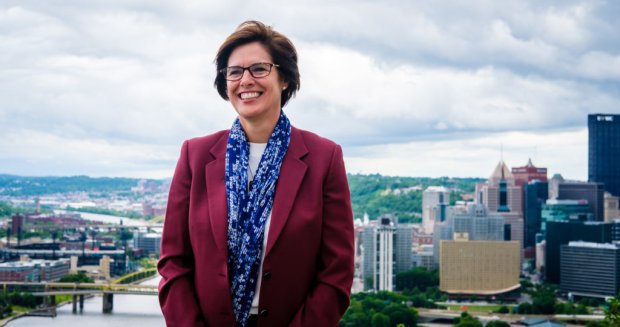 Christina Cassotis became the CEO of Pittsburgh International Airport in 2015. (Photo by Beth Hollerich) Pittsburgh is one of America's great secrets. It's an iconic city at the forefront of what's next.
Allegheny County Airport Authority CEO Christina Cassotis sees a bright future for the region and Pittsburgh International Airport despite some recent turbulence. Hear more from her in the video below.