United, Other Carriers Adding Service to Florida from Pittsburgh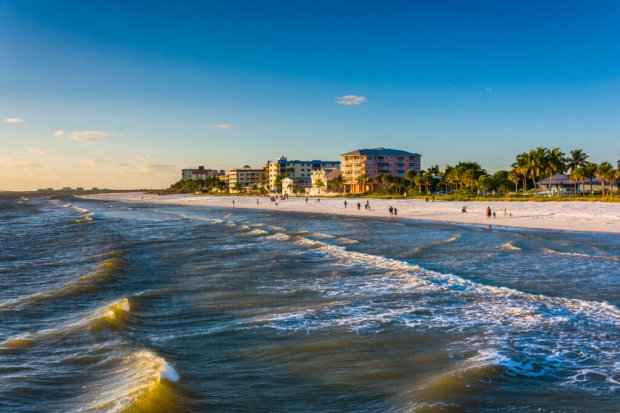 United, Spirit and Southwest Airlines add; expand service from PIT to Ft. Myers. (Stock image)
Several carriers are launching new or expanded service to Florida from Pittsburgh in the coming weeks as the pandemic continues to reorient travel demand toward leisure routes.
United became the latest carrier to grow its Florida schedule from Pittsburgh International Airport when it expanded its new Fort Myers nonstop route. The service, scheduled to start Dec. 17, will now operate until April 5; it was initially planned to halt on Jan. 10.
Similarly, Southwest restarted service from PIT to Fort Myers and Fort Lauderdale last week while Spirit will be starting its own Fort Myers service on Nov. 19. Frontier is scheduled to restart its Orlando service in December and JetBlue's Palm Beach service is slated to launch Dec. 19.
Outside of Florida, American and Southwest resumed service to Phoenix last week.
Bill Swelbar, chief industry analyst at Swelbar-Zhong Consultancy, said while airline frequent flyers may not be flying for business, leisure travel still has a pulse that may be quickening due to COVID-19 fatigue.
"Among the network carriers, United has been increasingly entrepreneurial in adding flying that does not connect over one of its hubs," Swelbar said. "Significant markets to United, like Pittsburgh and Milwaukee, have benefited by getting United service to leisure points in Florida over the winter that do not connect.
"United is being smart in making its brand available to its flyers in Pittsburgh even when the purpose of travel is different," he said. "Whether this strategy continues into a post-COVID world is unknown at this juncture. I do believe it underscores that Pittsburgh will remain an important node on United's map when normal is redefined."
Corporate travel still a focus
Corporate travel continues to face a long recovery. Still, airlines are working to recover those customers and build confidence in the health and safety precautions that have been implemented during the pandemic.
United sales manager Nancy Hollis explains the carrier's new health and safety protocols at a United gate at Pittsburgh International Airport. Hollis and United are the latest to host corporate travel planners to build confidence in business travel.
United hosted more than a dozen corporate travel planners from the region at the airport last month as part of the carrier's "Curb-to-Cabin CleanPlus tour." Delta and Southwest have had similar events in Pittsburgh and around the country.
"We wanted our guests to experience 'what to expect' when traveling on United in a COVID world," said Nancy Hollis, sales manager for United. "We started at the ticket counter with up-to-date information about the airport … then onto the gate where we boarded an aircraft to watch a demonstration of the electrostatic spray along with a HEPA filter on display."
Guests were able to listen to the carrier's safety boarding announcements and learn about a new rear-to-front boarding process.
Paul Lang, manager of travel, fleet and credit card for polymer manufacturer Covestro, attended and noted that United partnered with both the Cleveland Clinic and Clorox to develop processes and standards to mitigate the risk of contracting COVID-19 on flights.
"I had the opportunity to experience these new United Airlines processes and standards firsthand," Lang said. "Based on United's actions, as well as a study conducted by IATA (International Air Transportation Association) which concluded that the risk of contracting COVID-19 on commercial carriers is extremely low, I believe that flying on commercial aircraft is a safe way to travel. In fact, my wife and I have flown on commercial service in September and are doing so again this month."