As Christmas gets closer, Flybe will be adding more flights on existing Southampton routes to meet passenger demand.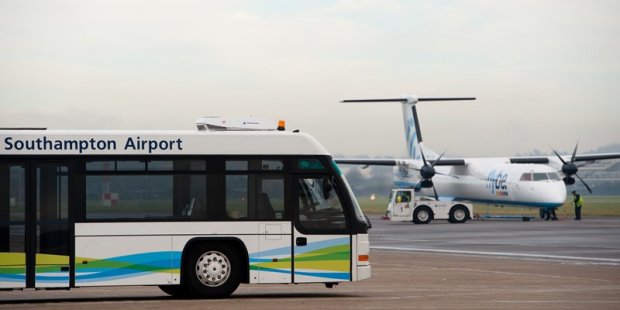 With the festive rush well underway teams across Flybe's 11 bases, including Southampton Airport, are gearing up to operate 4,169 flights across 99 routes between Friday 20th December and Sunday 2nd January 2020.
As passenger demand continues to rise this Christmas, the airline will be adding 54 more flights to its 2019-20 Winter schedule between Southampton and the following cities:
Belfast City
Edinburgh
Glasgow
Newcastle
Flybe's top five busiest airports this festive season will be Birmingham, followed closely by Manchester, Belfast City, Southampton and Edinburgh.
Flybe's top five national routes are:
Amsterdam - Birmingham
Edinburgh – London Heathrow
Belfast City - Manchester
Belfast City – Birmingham
Edinburgh - Southampton
Neil Garwood, Managing Director at Southampton Airport, said: "With the Christmas season well and truly underway, we are expecting to see many passengers through our doors as they head home to celebrate with their loved ones.
"We look forward to welcoming more passengers in the new year and would like to thank all our customers for choosing both Southampton Airport and Flybe as their go-to travel providers."