Terminal D Test Operations Begin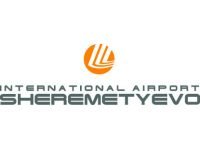 Aeroflot has started test operations from the new third terminal at Moscow Sheremetyevo Airport, which has been named Terminal D under a redesignation scheme for all the passenger buildings.
The SkyTeam carrier is initially testing services for domestic flights before moving to include international links.
Aeroflot will transfer flights to the new terminal in phases. This shift will be completed on 6 February 2010.
The first services to move will be flights to Sochi, Magadan and Vladivostok, and Prague is set to be the first international connection to move to Terminal D, on 8 December.
"Results of the test operation will be used to determine the readiness of Terminal D to work at full capacity, and the timing of the official opening," says Aeroflot.
General director of the terminal's management company Albert Shcherbakov is confident that the striking new building will avoid problems experienced by other airports in the days following similar openings.
Several other SkyTeam alliance carriers also plan to offer services in the new terminal, which is designed to handle 12 million passengers per year.
Sheremetyevo's redesignation scheme will rename Terminal 2 as Terminal F in December, and Terminal 1 as Terminal B in summer 2010.
Source: Air Transport Intelligence news