New Air Company at Tbilisi International Airport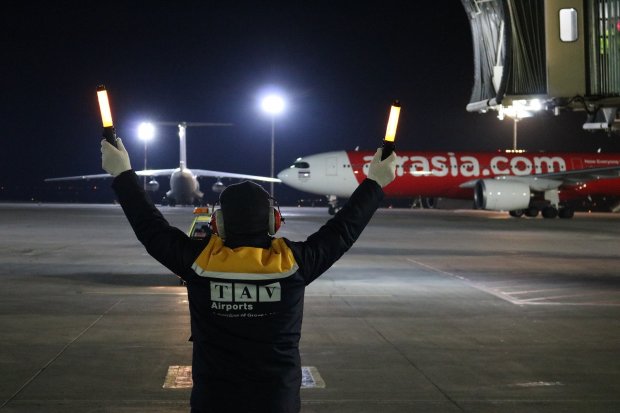 Air company Thai Air Asia X has performed its firts direct charter flight on the route Bangkok – Tbilisi. First 330 passengers were welcomed by authorities of Georgian Aviation and representatives of TAV Georgia. Overall Air Asia will perform five charter flights till January 2, 2020, by Airbus 330 type of aircrafts. In April 2020, airline will resume charter flights on the route Bangkok-Tbilisi.
Thai Air Asia X has been operating on the aviation market since 2014. Presently it has direct flights to 66 international and 29 local destinations. The air fleet of Thai Air Asia X is comprised of 12 Airbus 330 type aircraft.
About TAV Georgia
TAV Georgia is an affiliated company of TAV Airports Holding. It started its operation in Georgia in 2005 and will continue its activity until the year 2027 as per the agreement in effect. Having received an investment worth over 200 million USD in Georgia, new passenger terminals of Tbilisi and Batumi airports were commissioned in 2007. Within the above investment in 2016-17 TAV Georgia implemented the Runway and Taxiways rehabilitation project and Construction of New Arrival Terminal at Tbilisi International Airport. Thanks to the multimillion investment made in many different countries, long term experience in airport operations and efficient management TAV Georgia has become one of the most reliable, stable and dynamic companies in Georgia.