KLM INCREASES LEEDS BRADFORD SERVICE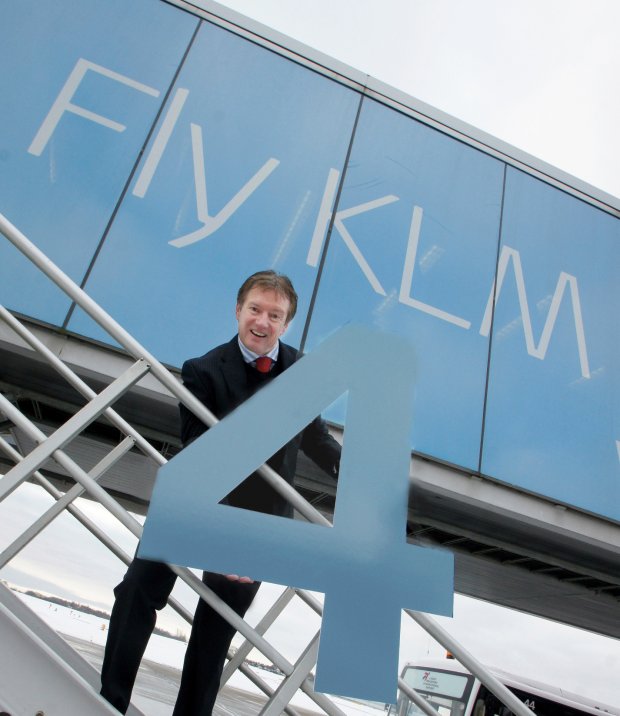 - Fourth daily frequency commences as part of 2011 Summer Schedule -
KLM will add a fourth daily flight from Leeds Bradford Airport (LBA) to Amsterdam commencing today, Monday 28 March, 2011. The new frequency will offer a business friendly schedule and increase long-haul connectivity via KLM's Amsterdam Schiphol hub.
KLM is currently offering return flights from LBA to Amsterdam for £79 return including all taxes and charges.
Increased frequency on the popular route will further cement Leeds Bradford Airport's position as one of KLM's successful departure points on its extensive UK network.
Comments Henri Hourcade, AIR FRANCE KLM, General Manager UK & Ireland: "We are delighted to introduce this fourth frequency on such an important regional route and the commencement of this service further demonstrates our commitment to the Yorkshire region. By increasing flights from three daily frequencies to four this summer, we will streamline the regions worldwide connectivity via Amsterdam Airport Schiphol and provide passengers with a more flexible service from the comfort and convenience of their local departure point."
Tony Hallwood, Leeds Bradford Airport's Commercial Director, says; "LBA is delighted that KLM has added a fourth frequency for the summer schedule. This gives the region's business community more flexibility and the added convenience of starting long-haul journeys to an even greater choice of worldwide destinations from Yorkshire's gateway airport"
The new flight schedule will be:
From Leeds Bradford Airport to Amsterdam Airport Schiphol:
KL1540 06:35 08:50 Daily
KL1546 09:15 11:25 Daily
KL1548 13:30 15:45 Daily
KL1550 17:20 19:35 Monday to Friday
From Amsterdam Airport Schiphol to Leeds Bradford Airport:
KL1545 08:30 08:35 Daily
KL1547 12:45 12:50 Daily
KL1549 16:25 16:30 Monday to Friday
KL1551 20:45 20:55 Daily
KLM Royal Dutch Airlines, with its SkyTeam partners, connects LBA to over 900 destinations worldwide via four daily flights to Amsterdam. The carrier's hub, Amsterdam Airport Schiphol, offers smooth connections with just 40 minutes connection time for short haul flights and only 50 minutes for long haul flights. Passengers therefore no longer need to travel to a larger airport to experience global travel; KLM offers worldwide connections from the comfort and convenience of a local airport.