Cookridge Primary School's Community Project Takes off at LBA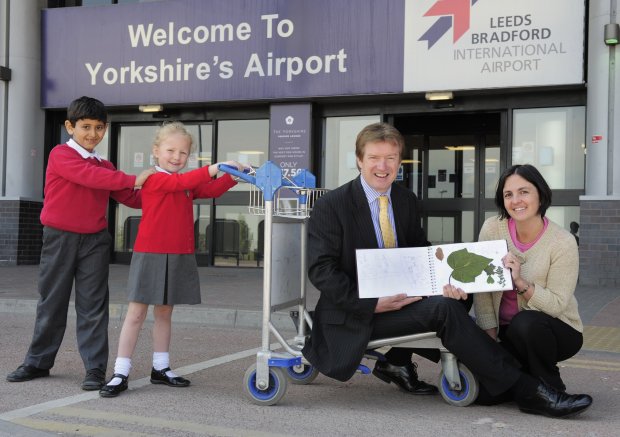 Children from Year 1 at Cookridge Primary School enjoyed a tour of Leeds Bradford Airport (LBA) this week. The 5 and 6 year olds were greeted by the airport's commercial director, Tony Hallwood, and learnt about LBA's history, aircraft and destinations as part of a school project on the importance of the airport in the community.
The 'Community Alive' project will culminate in a festival in early July at the school where a 3D model of the terminal will be made by the children.
Tony Hallwood, LBA's Commercial Director, said: "Cookridge Primary School has strong links with the airport and even has a plane featured in their logo. We were delighted to give the children a behind the scenes tour of our day to day operations and look forward to seeing the results of their hard work at the festival in July. The standard of their drawings and sketches of the interior and exterior of the airport was excellent."
The 44 children also received giveaways including an LBA colouring book featuring airport scenes, leaflets and pens.