Launch of SWISS flights from Geneva to Larnaka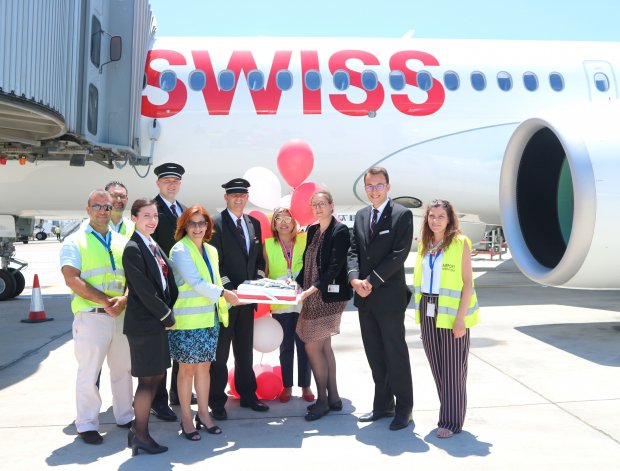 On July 3, 2019, Hermes Airports welcomed the launch of SWISS flights from Geneva to Cyprus. The launch of SWISS' flights to Cyprus is expected to contribute to the efforts to strengthen the connectivity between Cyprus and Switzerland; it is estimated that the airline will transport approximately 4,000 passengers to and from Cyprus during the Summer season.
The inaugural flight which landed at Larnaka Airport was received with a water arch salutation, customary for inaugural flights, whilst a welcoming event was organised for the arriving passengers of the flight.