Biggest ever Larnaka Airport network by Wizz Air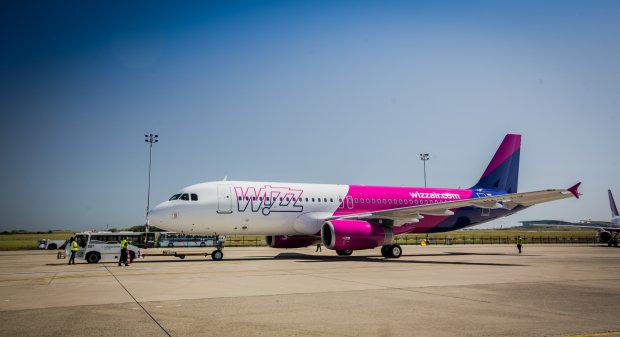 Wizz Air to add a third based aircraft and 5 new routes from its recently announced base
Wizz Air announced on 24 June 2020, the allocation of the 3rd aircraft to its Larnaka base. The new Airbus A320 will join the fleet on 1 August 2020, enabling the start of five new routes from Larnaka to Paris Beauvais, Eindhoven, Prague, Gdansk and Heraklion as well as the increase of frequency of the airline's existing Athens route.
WIZZ announced the opening of its Larnaka base less than a month ago by allocating 2 aircraft and adding eleven routes to the airline's Larnaka network. Wizz Air's history in Cyprus dates back a decade when the first flight landed in December 2010. The airline has carried over 800 thousand passengers to and from Cyprus in 2019.
With yesterday's announcement by this summer the airline will have a fleet of three modern, state-of-the-art aircraft at its Larnaka base. The newly allocated capacity of over 280,000 seats per year will further contribute to the aviation market of Cyprus and to the creation of over thirty new direct jobs with Wizz Air. Together with these five new services Wizz Air now offers 36 routes to 20 countries from Larnaka.
Since 2010 the airline has carried more than 2.5 million passengers on its Larnaka routes. Together with the five new routes, and the frequency increase announced, Wizz Air will offer over 1 million seats in the airline's Larnaka network in 2020. WIZZ's fast-growing operations in the country will further stimulate the local economy, by increasing employment in Cyprus' aviation and tourism sectors and supporting more than 750 local jobs in the associated industries in 2020.