Hermes Airports: Connecting Cyprus and Expanding Horizons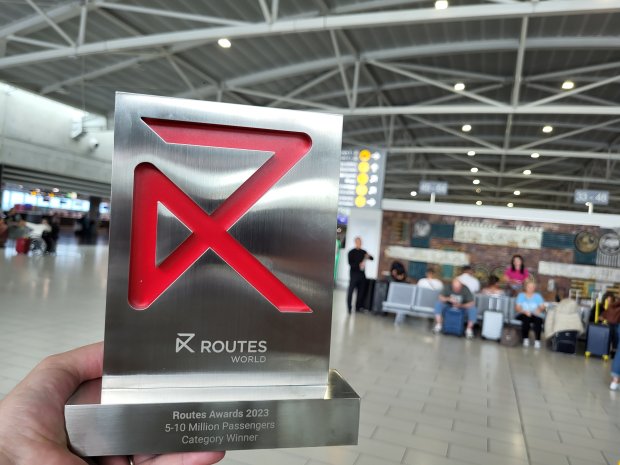 Larnaka International Airport won 1st place in our category (5-10 million pax.) at Routes World 2023 event! This award is a powerful motivator, inspiring us to continue our work for enhanced connectivity.
We would like to extend our heartfelt appreciation to the airlines for their votes, recognizing our ongoing developmental strategic initiatives that have contributed to the growth of the Cyprus market.
Open to the World
Larnaka Airport is the main gateway to the island of Cyprus, serving the needs of a leisure destination, where 70% of arrivals are tourists.
This winter, 30 airlines will operate 120 routes in 35 countries.
Tourism stakeholders align their winter operations with the country's connectivity during that period. Therefore, an adequate number of hotels and other accommodation options remain open, particularly in the Pafos area, to support travel demand.
We continue our efforts in collaboration with airlines, tourism stakeholders and government authorities to increase passenger demand for flights to Cyprus and ensure that opportunities are in line with operational capabilities.
Our route targets for both Larnaka and Pafos International Airports, focus on unserved routes as well as penetration of existing routes. Our priority route opportuinities are Brussels, Madrid, Barcelona, Tallinn Hamburg and Dusseldorf.

The full list of opportunities is presented in the links below: