AirHelp Score 2019: Brussels South Charleroi Airport comes 14th in the global airport rankings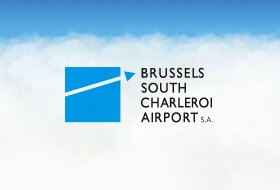 Charleroi, 4 June 2019 – AirHelp, a company specialising in the rights of air passengers, ranks the world's airports every year. These rankings are drawn up on the basis of three criteria (on-time performance, quality of service, shops and restaurants), with more than 40,000 people in over 40 countries helping to assess the services provided by the 132 airports analysed. In 2018, Brussels South Charleroi Airport came 14th in the rankings, behind airports including Hamad International Airport (Doha), Tokyo International Airport and Singapore Changi Airport.
Between rom 1 January and 31 December 2018, 132 airports in all four corners of the globe were assessed according to their on-time performance and passenger experience. AirHelp says that it has analysed the best-known and the most used airports. Overall, Brussels South Charleroi Airport got an average score of 8.12/10, putting them 14th in the global airport rankings.
Regarded as the most important criterion, on-time performance makes up 60% of the final average given to airports. Using data from various suppliers and cross-checking the figures obtained, AirHelp awards a mark representing the number of outgoing and incoming flights over time. According to these calculations, a flight is on time when it departs within 15 minutes of its published departure time, and lands within 15 minutes of its published arrival time. Although it came 14th in the overall rankings, with a mark of 8.6/10 for its on-time performance, Brussels South Charleroi Airport is the number one airport for this criterion. Building on its operational experience, the airport was also among the top 3 most punctual airports in 2015 and 2016, according to the OAG Punctuality League report.
Each of the last two criteria count for 40% of the final score, so 20% for service quality and 20% for food and shops. 40,000 people were surveyed in 40 different countries via an online platform.
On a scale ranging from very good to very bad, participants were able to rate the quality of service by assessing customer service, queues at security and the cleanliness of facilities. For this component, Brussels South Charleroi Airport was awarded a score of 7.6/10.
Lastly, the restaurants and shops in different airports were also assessed by the same participants. For this area, BSCA got an average of 7.2/10.
General Ranking - 14
On-time performance - 8.6/10
Service Quality - 7.6/10
Food & Shops - 7.2/10
General Average - 8.12/10
Philippe VERDONCK, Chief Executive Officer of Brussels South Charleroi Airport announces: "Everybody's work has been acknowledged by this survey. We are very pleased with this extra recognition. To be regarded alongside major international airports and at the top of the rankings proves that quality is not just about size, but is rather the result of hard work combined with performance and efficiency. Motivation and ambitions for our airport are flying high. We will continue to work hard to meet the needs of our travellers so that their holiday begins when they step into our terminal."
* AirHelp, AirHelp Score 2019 – Global Airport Rankings, How is the AirHelp Score calculated?, (Online), https://www.airhelp.com/fr-be/classement-aeroports/ (page viewed on 23/05/2019).