Nonstop Innovation at Punta Cana International Airport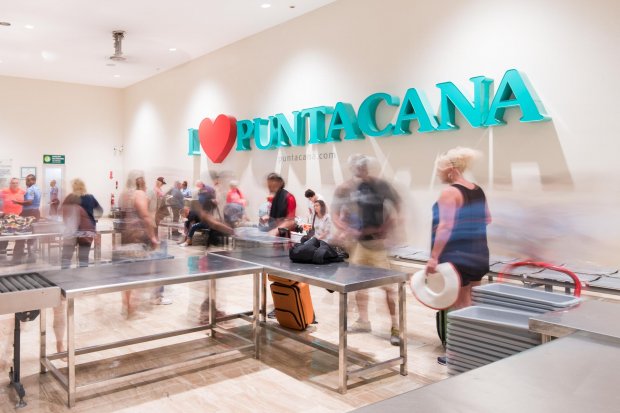 The Punta Cana International Airport is a living organism always in evolution. Innovation and creativity characterize it from its architecture with palm tree ceilings and coral murals, to a VIP lounge pool facing the runway.
In recent months, the airport has been dedicated to expanding several areas of terminal A for the convenience of the almost 7 million passengers who visit Punta Cana each year including a re-designed food court and departures waiting area, a new VIP lounge and a covered reception marquee, among other modifications.
The goal of the airport is to offer the best services and utmost in comfort for our passengers, which is why it has several amenities such as baby cars available to passengers, and breastfeeding rooms for families with infants for privacy. It has also implemented about a 98% silent policy in both terminals to reduce sound pollution.
Additionally, the airport has introduced the latest digital kiosks seeking to decrease the check-in time by more than 60% at Delta, American Airlines, United, Southwest, JetBlue, Sunwing, LATAM and Air Canada airlines. It has also continued to expand the E-gate stations for passengers with American, Canadian, British, Spanish, Swiss, German, French, Dutch and Belgian passports.
There are 2,176 solar panels operating at full capacity producing 1,500 KWP of electricity for the operation of the airport, helping to considerably reduce CO2 emissions. This along with other initiatives make Punta Cana International Airport, one of the most sustainable airports in the region.
Lastly, the airport is taking steps to create a more accessible airport for all people with disabilities.