Expanded Baggage Hall Unveiled at Keflavik Airport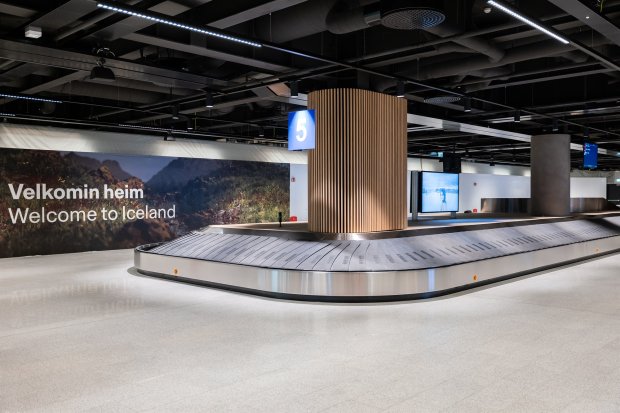 Recently we opened up a new expanded baggage hall. This renovation is the first segment of the new east wing of the terminal, geared towards enhancing passenger facilities and overall experience.
"The new space boasts higher ceilings, broader walls, and larger, more efficient conveyor belts. These upgrades not only offer passengers a more pleasant space to retrieve their luggage but also aim to reduce wait times," comments Maren Lind Másdóttir, Director of Facilities and Infrastructure at Isavia. "Keflavík Airport is perpetually evolving to boost the passenger experience while simultaneously enhancing its competitive edge. In the upcoming years, we'll continue to make strides in this direction."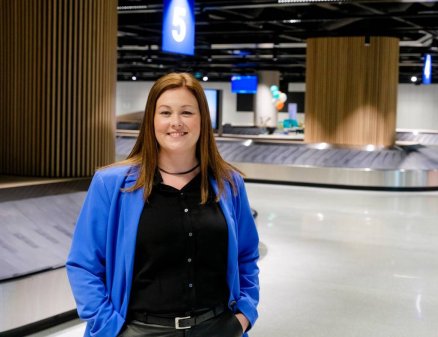 Unveiling the First Phase of the East Wing
Situated on the ground floor of a fresh extension to the terminal, the baggage hall represents the new east wing's initial phase. It features three expansive and broad baggage claim belts, with provision for adding two more in the future. Concurrently, the old baggage hall's conveyor belts will be dismantled to pave the way for an upgraded duty-free shopping area for incoming passengers.
The new annexe is comprised of three floors and a basement. Initiated in mid-2021, the construction now includes an efficient baggage handling system based in the building's basement. The completion of this structure is anticipated by the latter half of next year, with plans to introduce a larger dining and waiting area on the second floor and four new boarding bridges.
The east wing, is over 20,000 square meters and the dimensions of the east wing stand at 124.5 m in length, 66 m in width, and 31 m in height.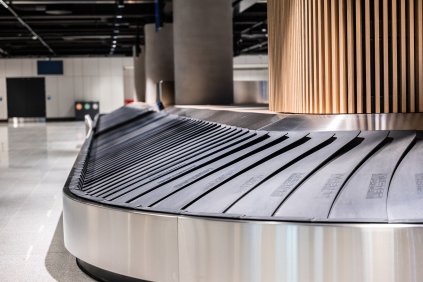 Sustainability at the Forefront
In the design, material selection, and technological implementation for the east wing, the focal point was to curtail the carbon footprint, bolster energy efficiency, and elevate operational effectiveness, in line with Isavia's commitment to sustainability. To ensure these standards are met, the east wing will undergo evaluation to achieve the renowned BREEAM certification – a globally recognized benchmark for sustainable construction.

For further insights on the constant evolution of Keflavík Airport, visit www.kefplus.is/en