A labyrinth and photographic sessions in the Plaza Mayor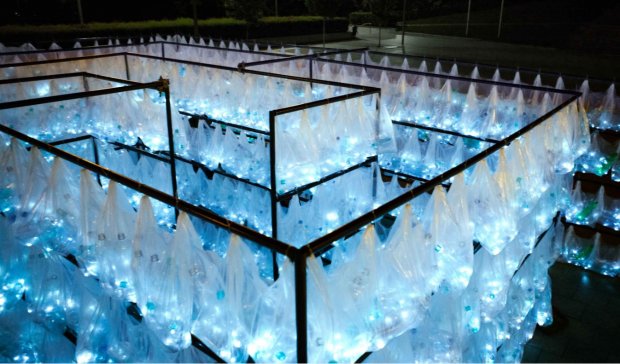 On the nights of June 15 to 18 will be held Labyrinth of Waste , an activity created by the group Luzinterruptus within the urban art program Cuatro Estaciones del IV Centenario
On 16, 17 and 18 June, PHOTOESPAÑA's Photography and Visual Arts Festival, in its twentieth anniversary, and in collaboration with Samsung, has wanted to add to the celebration of the 400 years of the Plaza Mayor with ¡Retrátate!
Do you want to become a model for a day? Or do you prefer to enter a very peculiar labyrinth? Come to the Plaza Mayor from June 15 to 18 and you can participate in both activities. You can not miss it!
This weekend, and following the program of cultural activities prepared for the fourth centenary of the Plaza Mayor, come Labyrinth of Waste and Retreat !, two original projects in which all members of the family can participate.
Recycled Labyrinth
On the nights of June 15 to 18 will take place Laberinto de Residuos , an activity created by the group Luzinterruptus within the urban art program Cuatro Estaciones del IV Centenario.
Laberinto de Residuos is a project conceived as a visual metaphor of great beauty whose purpose is to alert the public about the consumption of plastics and help raise awareness of the importance of waste recycling. That is why they have prepared a 300 square meter facility with thousands of common plastic bottles that have been collected thanks to the collaboration of neighbors and merchants around the Plaza Mayor.