Webinars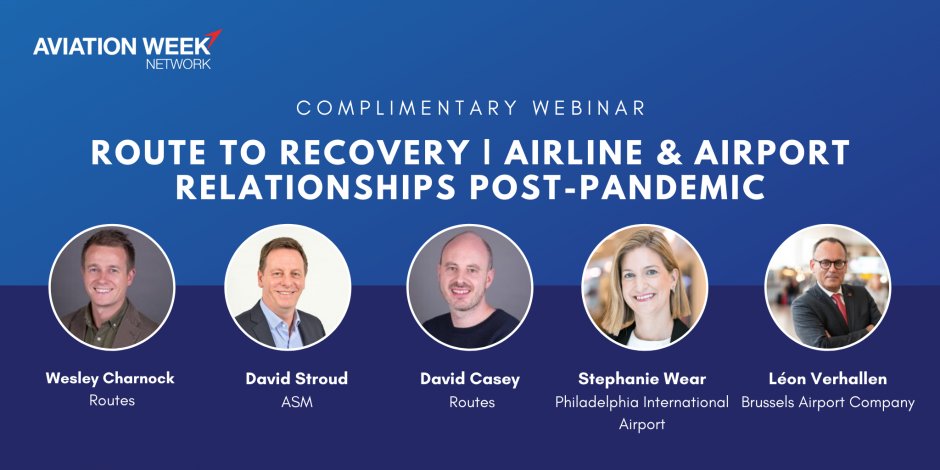 Route to Recovery | Airline & Airport Relationships Post-Pandemic

April 28, 2020
1000 EDT | 1500 BST | 2200 SGT
With record falls in passenger demand, airports around the world are facing long periods of inactivity and financial losses. Airlines will reshape their networks around the most viable route opportunities, demanding more attractive commercial terms and incentives. What are the most valuable routes we can expect to see return as a priority for airlines? How can airports maintain strong relationships with airlines? And what does the future of airline-airport network partnerships look like?
Routes and global consultancy ASM, along with senior airport figures, explored how rebuilt networks and relationships will function in the recovery and beyond. A recording of the webinar will be available in due course.
---
Previous Webinar: COVID-19: China & Beyond
As the aviation industry faces the biggest crisis in a generation, our panel discusses the impact of COVID-19 from China to Europe. What will the world's future networks look post coronavirus? How can airports navigate their way through the crisis? Our panel will examine how COVID-19 has affected the Asian aviation market and how the industry has responded to the spread in Europe.
Our panel includes:
Wesley Charnock, Editor-in-Chief, Routes
Nigel Mayes, SVP Consulting & Product Development, ASM
Hang Zhao, Business Development Manager, ASM
David Casey, Senior Network Planning Editor, Routes