Brexit and its potential role in the aviation industry
Although the conditions of Brexit remain unclear, it continues to have an impact on the aviation industry in Europe. Our expert panel discuss the implications of the UK's withdrawal from the European Union.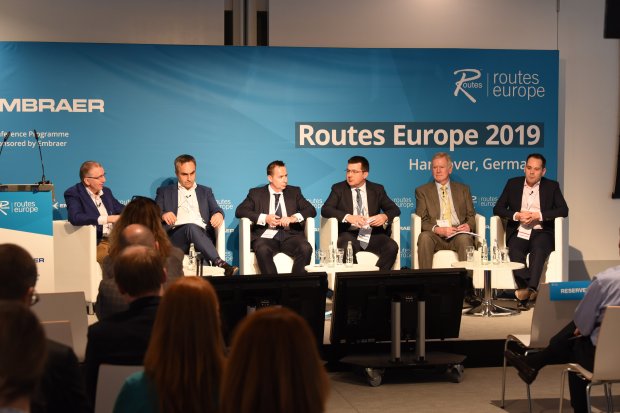 This debate, recorded live at Routes Europe 2019 in Hannover, focuses on the thorny issue of Brexit.
In April, the UK was granted a six-month extension to Brexit, meaning it now has until 31 October 2019 to reach an agreement with the EU or walk away without a deal.
However, the ongoing uncertainty surrounding Britain's exit from the European Union continues to have serious implications on the market, affecting air service agreements, aviation safety and security, border management and the environment.
Five leading figures in the industry on how their organisations have been affected: London Stansted's chief commercial officer Aboudy Nasser; Al Titterington, managing director of Cornwall Airport Newquay; John Hanlon, head of international government and industry relations at Norwegian; Francois Bourienne, chief commercial officer of AGS (Aberdeen, Glasgow, Southampton) and chair of the UK Travel Retail Association; and Tim Alderslade, chief executive of Airlines UK.