The role of technology in aviation
What is in store over the next ten years? What are the new innovations that will change the marketplace forever?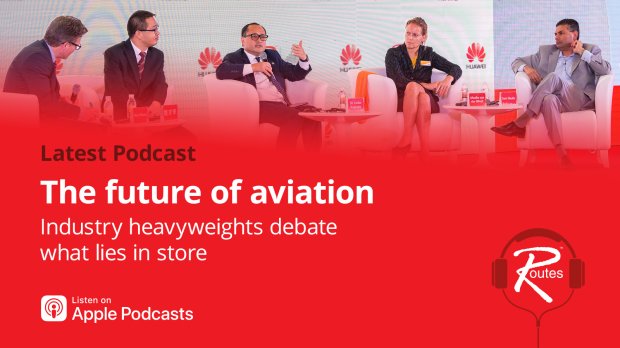 Recorded live at World Routes 2018 in Guangzhou, we find out how technology is changing the aviation industry and what airlines and airports must do to respond.
You will hear how companies that refuse to keep up with technological innovation will quickly find themselves left behind their rivals.
Featuring on the podcast is:
The moderator for the session was Nigel Mayes, SVP of consulting and product development at ASM, and the debate formed part of the World Routes Conference Programme, sponsored by Huawei.