TUI fly's Oliver Lackmann on 737 MAX and airlines working together
A keynote interview with Oliver Lackmann, the managing director of TUI fly.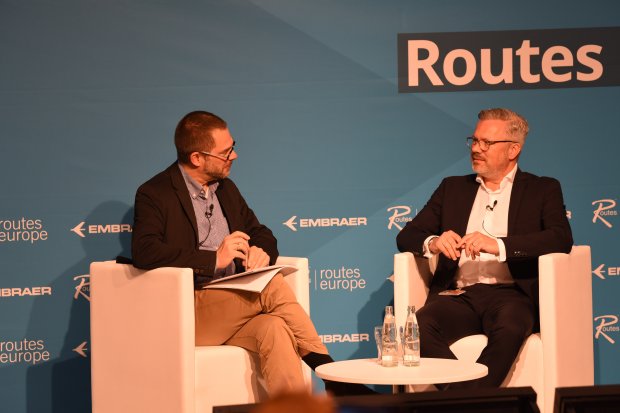 Speaking to delegates at Routes Europe 2019, TUI fly's managing director Oliver Lackmann said the airline has sufficient spare capacity in its schedule to cope with air-traffic control related disruption this year but he expects it to be another difficult summer.
In a wide-ranging interview, he also stressed that Boeing and its airline customers will need to work together if they are to win back passenger confidence in the 737 MAX 8 aircraft, and he confirmed that TUI fly will take four 737 MAX 10 aircraft by 2023.
Lackmann said the carrier planned to have 39 aircraft this summer - four of which were due to be the MAX 8s - but it will instead have 38. Replacing the MAX 8s will be leased aircraft, plus one of its own that was due to be put into storage.
The MAX fleet was grounded worldwide in March after the crash of Ethiopian Airlines' flight ET302.
"Our homework has been done, but nevertheless it will be a tough summer," he said. "We'd planned to have 39 aircraft in our fleet but if things don't change it will be 38. That's two more [than last summer]."