CAPA Live: LCC Viva Air expands aggressively in LATAM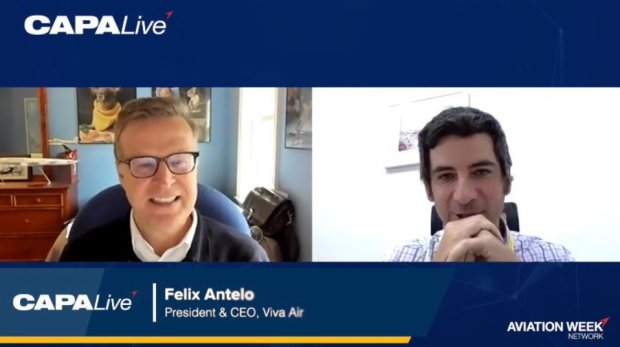 Viva Air has ramped up capacity in Colombia aggressively and is looking forward to regional expansion
The Viva effect helps to drop fares and stimulate the market to double the number of passengers. Airline aggressively ramped up capacity in Colombia, as December and January are peak season.
A lot of the full service carriers have filed for Chapter 11 protection and are now looking to transform their operations to a low cost model. Viva is ahead of the curve.
Governments in Latin America have not realised the importance of aviation in the economic chain.
Talking at the CAPA Live on 9-Dec-2020, Viva Air's CEO Felix Antelo spoke with CAPA's senior advisor John Thomas.
View more here: https://centreforaviation.com/analysis/reports/capa-live-lcc-viva-air-expands-aggressively-in-latam-546646