Route development webinar: data reporting for small airports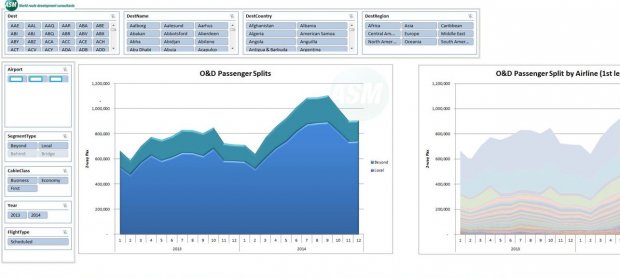 ASM is hosting a webinar to demonstrate how the 'MAPs' data reporting tool can help airports to gain new routes.
Join us on Thursday, 26 November at 10.00 or 14.00 (GMT) to find out how MAPs can be used to expand your airport's route network.
MAPs was specially designed by ASM for small airports that want to understand their traffic demand. The webinar will show you how Sabre MIDT data is used to analyse:
Direct and indirect traffic
Fare and yield data analysis
Seasonality
Competitor performance
It will explain how MAPs' reports can be used to identify new routes and support compelling business cases to airlines.
Register for the webinar here. Please contact ASM's sales manager, Alex Cooper, if you would like any more information.