Barcelona - El Prat Airport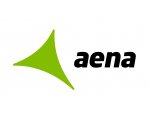 Organisation Type:

30 Million +

ICAO:

LEBL

IATA:

BCN

Website:

Telephone:

+34 932 971 485 / +34 913 211 052

Country:

Spain
Status update: "is attending World Routes 2013"
Facts (Overview)
Cosmopolitan, dynamic & welcoming city.
2nd Spanish and 11th EU city in terms of population (1,619,337 residents in the metropolitan area in 2010).
Political, economic and cultural capital of Catalonia.
Good tourism infrastructure: 1,080 lodgings in Barcelona province.
8 UNESCO World Heritage buildings.
Biggest port in Europe in terms of passenger traffic for cruise ships.
2nd Spanish and 9th European Airport in terms of passenger traffic in 2010 (29.2 million pax).
Available capacity and efficient infrastructures: since the opening of the new T1, maximum capacity increased to up to 55 million pax annually.
7.3 million population in its catchment area & very diverse (17% come from 150 different countries).
Winner of the ACI Europe Best Airport awards 2010 on the "over 25 million pax" category.
Winner of the Routes Europe Awards 2011 for the Mediterranean & Southern Europe region.
Winner of the Skytrax Award – Best Airport in the Southern Europe.
Figures
Number of Terminals:

2

Urban population:

Total Catchment Population:

Within 30 min 4,183,000 inhabitants; within 60 min 5,675,000 inhabitants; within 60-120 minutes 7,317,000 inhabitants

Number of Runways:

3

Length of main runway (m):

3,350m

Operational Opening Hours:

24 hours

Ownership:

Aena Aeropuertos

Number of Direct Destinations:

182* *(> 5000 passengers in 2011)

List of Top 5 airlines:

Vueling, Spanair, Ryanair, easyJet, Air Europa.

Passenger Numbers (mppa):

Total 34,399,180; Commercial 34,332,751

Cargo Tonnes (p.a.):

96,569

Number of Serving Airlines:

98* *(> 5000 passengers in 2011)

Aircraft Parking Stands:
Contacts

Barcelona - El Prat Airport

Barcelona - El Prat Airport

Barcelona - El Prat Airport

Events
Last updated: Apr 10, 2012
Last updated: Jul 19, 2012
Last updated: Sep 22, 2011
Last updated: Apr 10, 2012
Last updated: Apr 10, 2012
Last updated: Sep 22, 2011
Last updated: Feb 9, 2012
Back to Top