SKY Airline commenced operations to Cajamarca and Chiclayo, reaching a total of 16 destinations in Perú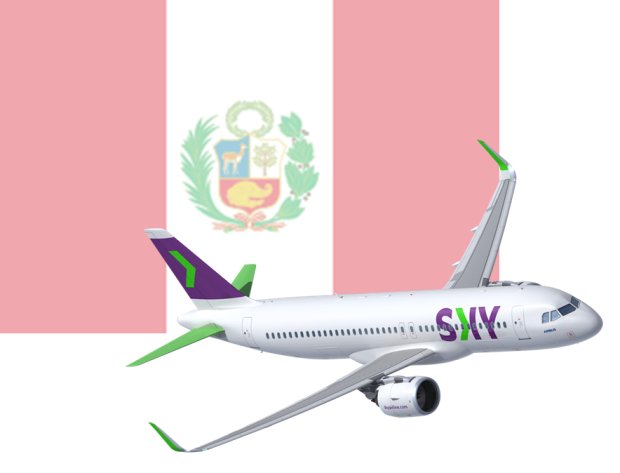 These new routes aim to transport approximately 18,000 passengers per month, using the most modern and sustainable fleet in the world
Lima, July 19, 2023 - As part of its expansion strategy in the Peruvian domestic market, SKY commenced operations to Cajamarca and Chiclayo, reaching a total of 16 destinations in this country.
Chiclayo, known as the "Capital of Friendship," and Cajamarca, the "Capital of the Peruvian Carnival," are northern cities with significant tourism and commercial traffic. Through these new connections, they will have access to the best low-cost connectivity of the region.
These new routes aim to transport approximately 18,000 passengers per month, using the most modern and sustainable fleet in the world, comprised entirely by Airbus aircraft with NEO technology.
The new routes will provide new connectivity options for millions of travelers in Perú, connecting as well with Chile, Colombia, United States, México, Dominican Republic, Brazil, and Argentina.
SKY Airline is a low-cost airline with a 22-year history, flying to 8 countries in the Americas. The airline operates domestically and internationally through its subsidiaries in Chile and Peru and was named Best South American Low-Cost Airline by SKYTRAX in 2018, 2019 and 2022 and Best Regional Airline in 2014, 2015 and 2016. The company has already lowered its CO2 emission per passenger by 60% in the last 10 years, becoming the most ecofriendly Airline in the world. In March 2023, renewed the IATA Operational Safety Audit (IOSA), becoming the only low-cost Airline in Latin America with this certification.