Newmarket Holidays introduces Neapolitan Riviera for Summer '16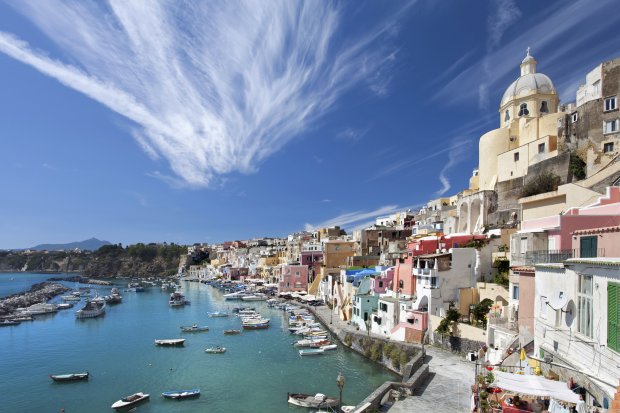 Tour operator returns to Cambridge with new Sorrento and Amalfi Coast holidays, plus an exciting Italian tour collection, in June 2016
Cambridge International Airport welcomed the announcement by popular specialist travel company Newmarket Holidays that it will be offering direct holidays to the Neapolitan Riviera in Summer 2016. The holidays have been introduced for next year due to popular demand from the Airport's all-new international facilities, with a direct departure to Naples in southern Italy.
Departing in June 2016, travellers will be able to choose from a selection of seven-night packages to Sorrento and nearby resorts on the beautiful Bay of Naples and Amalfi Coast, just a stone's throw away from some of Europe's most fascinating attractions including Pompeii and the magnificent Mount Vesuvius.
A number of fully escorted tours for those keen to discover more of Italy include the 8-day 'Beautiful Amalfi Coast' tour, the 8-day 'Capri, Pompeii & Amalfi Coast' tour, the fantastic Puglia and the South `Undiscovered Italy', or an 8-day tour of 'Rome, Pompeii & Classic Italy'.
David Surley, head of business and route development at Cambridge International Airport, welcomed the news, "We are really pleased to welcome Newmarket Holidays again with a new departure in Summer 2016, from experience, we know that the Bay of Naples, Amalfi Coast and beyond will be hugely popular. Customers have clearly indicated they want to visit and explore this beautiful and fascinating part of Italy. One of the UK's best loved travel operators, we know Newmarket Holidays will delight our travellers with great holiday and tour choices next June".
Amanda George, Regional Charter Manager at Newmarket Holidays added, "Our previous tour programmes from Cambridge have been a runaway success and departed fully booked. We're delighted to be offering another Italian gem for next summer direct from one of the UK's fastest growing regional airports and our Naples product range will offer a choice of 7-night holidays in Sorrento and the Amalfi Coast alongside fantastic touring options around the Neapolitan Riviera, to the island of Capri, Rome and even Florence, Tuscany and Puglia in the south.
Ideally located only three miles from the city centre, Cambridge International Airport offers convenient terminal-side car parking, easy check-in and all-new passenger and lounge facilities