The 10 must do in Brescia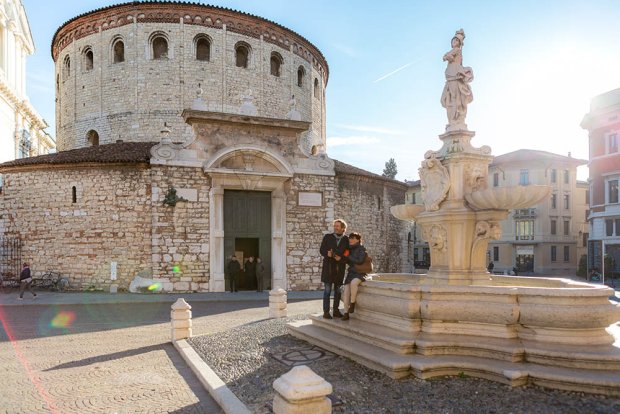 Discover Brescia, a jewel easy to explore
Brescia, located just 35 minutes from Milan Bergamo Airport is the right place to spend few days exploring the city and its beautiful surroundings.
Here a list of the 10 must do things to see in Brescia
1) SANTA GIULIA, THE CITY MUSEUM
Together with the archaeological area of ​​the Capitolium and the monastic complex of San Salvatore, the museum is the UNESCO located in the heart of the "Brixia" (Brescia's Roman name)
2) UNESCO HERITAGE ARCHAEOLOGICAL PARK
In 2011 Brescia with its Roman archaeological park was included in the UNESCO's World Heritage List. The UNESCO site includes the archaeological area of Piazza del Foro, the Capitolium, the Republican Sanctuary, the ancient theater, the Roman Basilica and the monumental complex of San Salvatore - Santa Giulia.
3) BRESCIA CASTLE
A big fortress built between the 1300s and 1500s on top of the Colle Cidneo in a strategic position with a excellent view of the city, Brescia Castle is a place particularly loved by Brescia's inhabitants.
4) QUERINI LIBRARY
The most prestigious of Brescia's library takes its name from Cardinal Querini, who in 1747 founded it in the historic Bishop's Palace in via Mazzini. Since then, the Querini Library has continued to collect an uniquea heritage of over 500,000 works including 1,158 incunabula, 8,386 sixteenth century and 10,000 manuscripts.
5) PIAZZA PAOLO VI ( SQUARE )
Also known as Piazza Duomo, Piazza Paolo VI contains the most iconic buildings of the city that symbolize the civil and religious power of the medieval Brescia.
6) LOGGIA SQUARE ( PIAZZA LOGGIA )
Designed with a shapely combination of different styles in which the clear Venetian imprint emerges, Piazza Loggia is one of the beating hearts of Brescia.
7) ANCIENT DISTRICT OF CARMINE
Articulated between ancient alleys and surprising views and located a few steps from Piazza Loggia, the Carmine is one of the reference centers for youth nightlife.
8) CHURCH OF SAN FRANCESCO D'ASSISI
Built in 1200 , the Church of San Francesco d'Assisi presents itself on the outside with its late Romanesque façade and the large rose window in the center.
9) VITTORIA SQUARE ( PIAZZA VITTORIA )
Brescia's third largest square after Piazza Loggia and Piazza Paolo VI, offers itself in all its vastness as the ideal space for an open-air walk even if immersed in the heart of the city.
10) TEATRO GRANDE ( THEATER)
Built in 1810 to replace the Accademia degli Erranti, the Teatro Grande is considered one of the most important theaters in Italy.
Photo credits : https://www.bresciatourism.it/