Albastar to start flying between Milan BGY and Dakar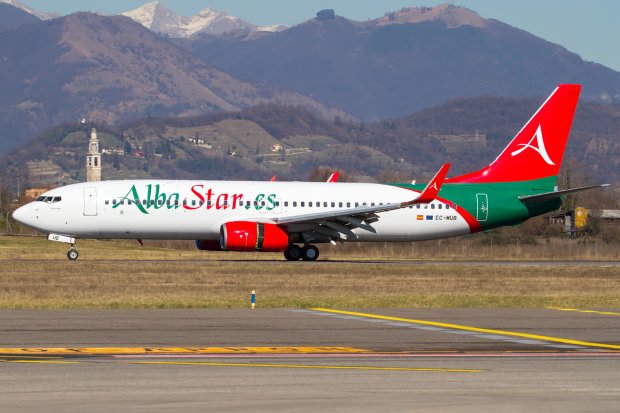 Starting May 13th the Spanish carrier will fly the route twice-weekly
Albastar announces the opening of a new scheduled service from Italy to Senegal, with a double weekly flight from Milan Bergamo to Dakar, operated by 189-seat Boeing 737-800s.
The first connections will start on Friday May 13th and Monday 16 May, with non-stop flights departing from Italy every Monday and Wednesday, from June until 31 October.

Flight schedule from Milam Bergamo to Dakar
Every Monday and Wednesday departing from Milan Bergamo at 11.15 pm arriving in Dakar at 5.10 am.

Flight schedule from Dakar to Milan Bergamo
Every Tuesday and Thursday departing from Dakar at 06:40 and arriving in Milan Bergamo at 12:20.