Milan will host the Pre-COP26 Summit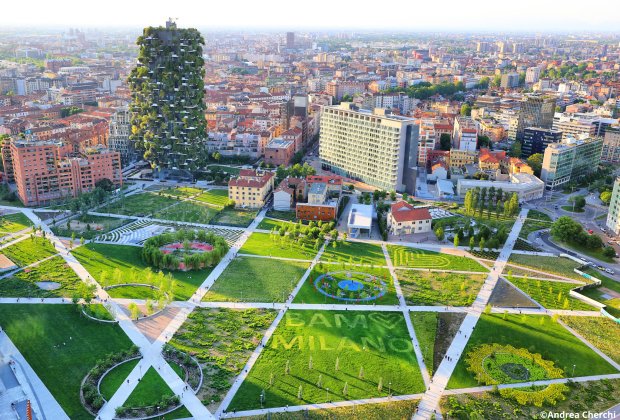 This fall, Milan will host the Pre-COP26 Summit, the ministerial meeting of major countries signatories of the United Nations Framework Convention on Climate Change (UNFCC) that is traditionally held about a month before the COP summit, and which aims to to offer states, international organizations and NGOs the opportunity to have an informal discussion on the key political aspects of the next global climate summit, scheduled for early November in Glasgow.
Milano saw some of the largest mobilizations in the world for the climate strikes of 2019 and is the right city to host the pre-COP. It will be held from 30 September to 2 October, preceded by civil society event from 28 to 30 September, Youth4Climate, which will bring representatives of youth movements against global warming from all over the planet to the Lombard capital.
In anticipation of the Pre-Cop26, the All4Climate Italy 2021 campaign was launched by the Italian Ministry for Environmental Transformation with the launch of a new website and social channels in English and Italian, in view of the pre-summit on global warming which between the end of September and the beginning of October it will bring hundreds of young climate activists and elderly ministerial delegates to the MiCo Center, for a week of events, meetings, workshops, discussions and debates, including heated ones.
The youth mobilizations spearheaded by Greta Thunberg and Fridays For Future have made climate policy a hot topic on the international agenda. Climate disasters will become more serious and frequent unless governments act quickly to reduce emissions in line with the Paris Agreement. And the youth movements are there to avert any downward agreement on the decarbonization of energy, transport, industries.
So the actual pre-summit, where ministers from all the countries of the world will try to iron out the differences in view of the Glasgow summit, is preceded by Youth4Climate: Driving Ambition, a historic event that from 28 to 30 September 2021 will bring 400 young people from 197 countries of the world to Milano, to participate in working groups and develop concrete proposals for cutting emissions which will be debated with the ministers present at the Pre-COP26. On 30 September, the key discussion will take place between the proposals of the young delegates and the positions of participating ministers.
Youth4Climate will guarantee gender equality among the young delegates (there will be two per country, one female and one male). The Italian government will support the travel and accommodation expenses of all young participants selected to come to Milano. The selection will be made by YOUNGO (the official constituency of young people at the UN Climate Convention), the Office of the Special Youth Envoy of the Secretary General of the United Nations, and an Advisory Committee where representatives of Italy, UK, the Lombardy Region and the Municipality of Milan all sit.
Youth4Climate promises to be a central event for European ecological organizations and the city's environmental movements.
For information: https://www.yesmilano.it/en/whats-on/all-events/pre-cop-summit-all4climate-italy-2021