LOT flies twice as often to Warsaw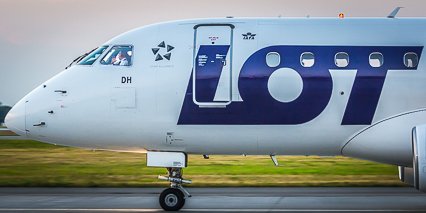 Flights to the capital from Katowice now four times a day
From Monday 26 June 2017, LOT Polish Airlines has increased the frequency of its services on the Katowice - Warsaw - Katowice route from two to four daily.
The new timetable and additional LOT Polish Airlines flights from Katowice significantly improve the offer of the national carrier in terms of transfers in Warsaw. Passengers travelling from Pyrzowice are able to travel return three times a day, and transfer at Chopin Airport to/from Western Europe. Passengers are also able to transfer easily to LOT flights to New York, Toronto, Beijing, Tokyo, Seoul, Chicago, Newark and Los Angeles.
In addition, four flights daily from Pyrzowice also allow for optimal transit through Warsaw to all airports in Central and Eastern Europe in the LOT Polish Airlines network to eg. Vilnius, Riga, Tallinn, Lviv, Odessa, Kharkiv, Chisinau, Bucharest, Cluj, Sofia, Prague, Budapest, Zagreb, Ljublana or Belgrade.