The 40th easyJet's route from Nice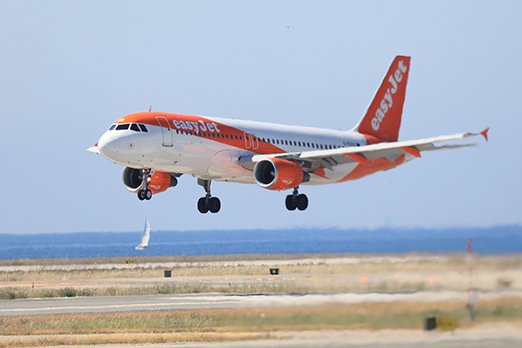 easyJet has recently announced the new routes for S19. Among them, the annualisation of the NCE-OPO route and the launch of the operations on the NCE-RNS.
NCE-RNS 3 weekly frequencies D.2..5.7 31-Mar-19 25-Oct-19 Year-round
NCE-OPO 3 weekly frequencies D1.3..6. Annualisation Year-round
With these 2 new routes, easyJet will operate a total of 40 routes from Nice from summer 2019.
As a reminder, easyJet has based its 5th aircraft in September 2018.
The 40 easyJet's route from NCE in S19:
AMS Amsterdam
BCN Barcelona
BSL Basel
BFS Belfast
SXF Berlin Schönefeld
TXL Berlin Tegel
BIQ Biarritz
BOD Bordeaux
BRS Bristol
BRU Brussels
CAG Cagliari
CTA Catania
CHQ Chania
EDI Edinburgh
FAO Faro
GVA Geneva
HAM Hamburg
LIL Lille
LIS Lisbon
LPL Liverpool
LGW London Gatwick
LTN London Luton
STN London Stansted
RAK Marrakech
JMK Mykonos
NTE Nantes
NAP Naples Capodichino
NCL Newcastle
OLB Olbia
PMI Palma Mallorca
CDG Paris CDG
ORY Paris Orly
OPO Porto
RNS Rennes
FCO Rome Fiumicino
SVQ Sevilla
TLV Tel Aviv Yafo
TFS Tenerife Reina Sofia
TLS Toulouse
VCE Venice