Cork Airport welcomes return of Cork-Jersey service for summer 2009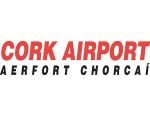 CORK AIRPORT WELCOMES RETURN OF CORK-JERSEY SERVICE FOR SUMMER 2009
Cork Airport is delighted to confirm that Aer Arann will re-introduce its Cork-Jersey service for summer 2009. The seasonal service will begin on May 30th and will continue through to October.
Kevin Cullinane, Marketing Manager, Cork Airport, said: "We're delighted to welcome the return of the Aer Arann direct link to Jersey from Cork Aiport which has always been an extremely popular connection with Munster leisure passengers during the summer. We believe that being able to fly to Jersey, in addition to Aer Arann's French flights to La Rochelle, Lorient and Nantes, will prove to be extremely popular as the islands have some of the best beaches and restaurants in the British Isles".
Andrew Kelly, Director of Corporate Affairs, Aer Arann, said: "We're very happy to be back on the Cork-Jersey network this summer. It's a route with great attractions for both markets, offering Irish tourists access to Jersey's stunning island attractions and events, as well as creating a doorway to the country's surrounding destinations. It's the sort of win-win situation that we think will make the route extremely popular this year".
About Jersey
Situated just 14km off the French coast, Jersey is the most southerly of the British Isles. With an amazing variety of terrain for walkers, a coastline ideally suited to water sports, and a network of country lanes perfect for cyclists, the great outdoors is exactly that in Jersey. The island is also home to world-renowned attractions like Durrell Wildlife and spectacular events such as the Battle of Flowers Parade, sure to delight any visitor.