Double Digit Increase In Cork Airport Traffic In June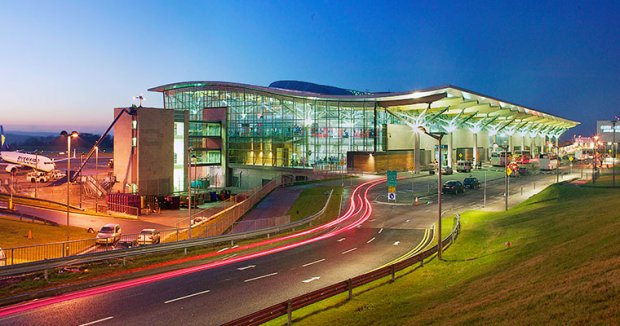 Cork Airport leading national increase in airport traffic with 19.1% increase in flights as summer of strong growth continues.
Traffic at Cork Airport is continuing to soar with latest figures released by the Irish Aviation Authority (IAA) showing further growth in June with terminal flights up by 19.1% compared with the same month last year, the strongest performance of any Irish airport for the month.
The figures show that while the amount of traffic safely handled by air traffic control nationally climbed 8.1% in June, traffic at Cork Airport grew by more than twice as fast.
Year to-date passenger numbers at Ireland's best connected and fastest growing international airport outside Dublin continue to rise with figures to the end of June showing an 8.5% increase. Growth is projected to continue through the summer months into the autumn as Cork Airport benefits from additional traffic on several new summer services including Dusseldorf with Aer Lingus, Madrid with Iberia Express and Leeds and Southampton with Aer Lingus Regional.

Kevin Cullinane, Head of Communications at CorkAirport said: "This month's figures are further evidence that 2016 is proving to be a very strong year of growth at Cork Airport. I am very pleased to see we are leading the way nationally in terms of traffic growth to ensure our place as Ireland's fastest growing and best connected airport outside of Dublin is maintained. We are projecting an increase of 8% overall for this year which we are well on target to meet."
For more information, contact:
Kelly Crichton, H+A Marketing + PR. Tel: (021) 466 6200 | 083 806 2883
Ciarán Curran, H+A Marketing + PR. Tel: (021) 466 6200 | 083 106 1193