New Service From Cork Airport To Verona Next Summer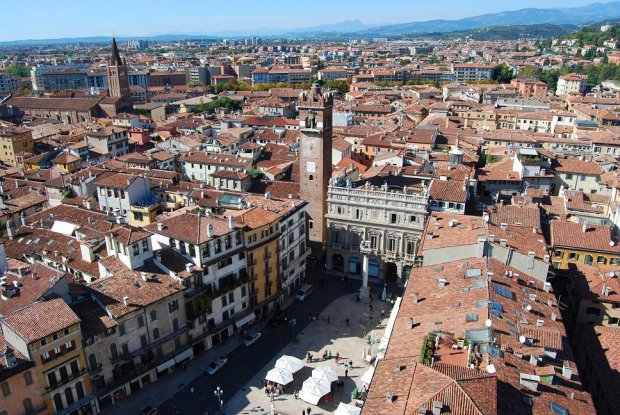 Cork Airport welcomes today's news that Volotea, the Spanish low cost carrier and new airline to the region, is to operate a new scheduled service to from Cork to Verona in Italy, famously the home of Romeo and Juliet.

The new Cork Airport –Verona-Villafranca Airport service, which commences in June 2017, will operate weekly through the summer season until September.

Volotea will fly a Boeing 717 on the route, adding 4,600 seats to the schedule of services from Munster next year. The news comes on foot of the recent World Routes aviation event, which took place in China where a team from Cork Airport met with a number of airlines to discuss potential opportunities for the region.

Niall MacCarthy, Managing Director at Cork Airport said, "We're delighted to expand our choice of destinations with Volotea, a new scheduled airline partner. We have served Verona before as a charter destination but now travellers in both Munster and Northern Italy will be able to book flights online and this will increase tourism in both directions. 2016 has seen our traffic grow significantly and we are confident this growth will continue in 2017".

The announcement has also been greeted warmly by local tourism stakeholders. Pat Dawson, ITAA CEO, welcomed the route, "Verona is a delightful city and a very relaxed place to visit and I would call on people from Cork to support this new service. The city was made famous by Shakespeare's Romeo and Juliet and the house where Juliet reputedly lived draws thousands of tourists each year. Also, many of the ancient Roman ruins have been preserved, most notably the Arena, which is similar to the Colosseum in Rome."

"This is great news for local tourism in Cork and Munster. The additional inbound visitors to the region will further boost the local economy. The addition of new routes at Cork Airport over the past 18 months has resulted in increased tourist numbers," added Aaron Mansworth, IHF Cork Branch Chairman.

In 2017, Volotea will operate over 240 routes across 15 countries, including France, Italy, Germany, Greece, Czech Republic, Israel, Albania, Moldova, Portugal, Malta, United Kingdom, Austria and Ireland. The airline has carried nine million passengers since it was first established in 2012.