Cork Airport's Continuing Passenger Growth Welcomed By Tourism And Business Leaders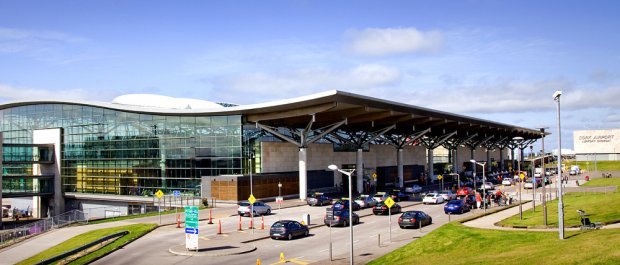 Local business and tourism representatives have welcomed the news that Cork Airport's passenger numbers continue to grow with passenger numbers increasing by 6% in September following a historic summer of growth for the airport.

The 6% increase in passenger numbers in September represents an additional 12,300 passengers compared to the same month in 2016.

"We very much welcome these growth figures as they are indicative of the tremendous work conducted by our tourism and business stakeholders in promoting the region and Cork Airport as the gateway to the South of Ireland and a key destination for European and US visitors," said Cork Airport's Managing Director Niall MacCarthy.

"Summer 2017 has been marked by five new routes, four new airlines and significant growth in traffic. This is really exciting for Cork Airport and the entire South of Ireland. Consistent increases in passenger numbers are representative of the serious tourism and business opportunities right across the region," he added.

The consistent increase in Cork Airport's passenger numbers month on month over the summer continuing into the autumn shoulder season is attributed to the commitment of tourism and business sectors across Cork and the wider region to leverage Cork's pivotal position at the beginning of Ireland's Ancient East and Wild Atlantic Way.

"Thriving passenger numbers to and from Cork Airport are because of the successful promotion of our tourism assets and offerings. The easily accessible Ireland's Ancient East and Wild Atlantic Way from Cork Airport continue to prove crucial to leveraging Ireland's tourism economy and consequently positively impacting on hotel occupancy in the region," said Aaron Mansworth from the Irish Hotels Federation.

"We welcome and celebrate these figures, particularly from a business perspective. When business passengers travel through Cork Airport, they know that are about to receive a world class passenger experience. The innovations and investment in the airport set a precedent for the impressions passengers get of Cork before embarking on the next step of their journeys," said Laurence Owens, Chief Executive, Cork Business Association.

"Greater connectivity to and from Cork Airport is a vital attraction to potential Irish and international investment in the region. Coupled with the South of Ireland's unique cultural and tourism offerings, increased passenger activity is also accounted for by this," he added.

"The successful launch of Cork's inaugural transatlantic route to Boston Providence with Norwegian will further help promote essential Irish -USA links, not to mention the new route additions and expansions across the UK and Continental Europe. These provide immense potential for harnessing business-related opportunities in Cork, which in turn boosts the local business and tourism economies," said Seamus Heaney, Executive Chairman, Cork Convention Bureau.

Cork Airport has welcomed over 59,000 extra passengers to the end of September compared to last year.