Aer Arann adds Cork - Glasgow to its network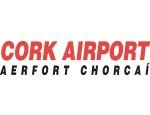 Aer Arann adds Cork - Glasgow to its network
Aer Arann has announced that it will serve Cork - Glasgow (Prestwick) from 28th October 2008.
"This is an excellent opportunity for Aer Arann to take over an existing route and develop it by offering our unique brand of quality service" said Fergal Barry, Aer Arann's Commercial Director.
"We also very happy to ensure there is no break in service for regular customers as we introduce a second Scottish service from Cork", said Mr Barry.
Kevin Cullinane, Aviation Marketing Manager at Cork Airport, said "This is great news for Cork Airport as we are acutely aware of the importance of ensuring that the Munster region continues to enjoy excellent connectivity to a key business and tourist destination. Over the past week the business community in Cork and the Greater Munster region has sought to have a new service in place from the end of October next and we are delighted that Aer Arann will provide them and their customers with an enhanced service to and from Glasgow as well as Edinburgh going forward. I believe that Aer Arann is not only meeting that requirement but exceeding it by giving our mutual Customers quality service and enhanced connectivity to the Scottish market while at the same time providing direct access to the South of Ireland for our Celtic cousins."
Mark Rodwell, Chief Executive of Glasgow Prestwick Airport, said "We are delighted with Aer Arann's announcement today that they will operate flights between Glasgow Prestwick and Cork.
"We have a strong relationship with them and hope this new service will build on the success of their current service to Donegal. It will maintain our strong coverage of the Irish market, which has always been popular with Scottish business and leisure travellers due to the short flight times and huge variety of attractions on offer. "Cork is not only an ideal city break location due to the shopping and nightlife on offer, but venture outside the city and you will find some of Ireland's best scenery. County Cork is also renowned for its excellent seafood restaurants.
"We are confident this new service will also cater for the inbound market as Ayrshire and Glasgow are popular destinations among the Irish with a wide range of attractions including golf, shopping and exciting nightlife."
The following is the planned schedule for the Cork (ORK) Glasgow (PIK) services:
MTWTF-- RE473 ORK PIK 1145 1315

------Sun RE473 ORK PIK 1430 1600

MTWTF-- RE474 PIK ORK 1340 1510

------Sun RE474 PIK ORK 1625 1755
Ends