New Cork to Poznan service announced by Wizz Air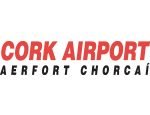 New Cork to Poznan service announced by Wizz Air
Thursday, September 18th, 2008. Cork Airport management is delighted that Wizz Air, Central and Eastern Europe's largest low fare - low cost airline, has just announced plans to introduce a new service from Cork to Poznan in Poland.
The first flight to Poznan is due to take off on December 19th, 2008 and will operate twice weekly on Mondays and Fridays. The addition of Poznan to Wizz Air's schedule increases its Polish service to four routes, as the airline already provides a four times weekly service to Katowice, a three times weekly service to Gdansk and a twice weekly service to Warsaw.
"We are delighted to see Wizz Air expand their operations from Cork to Poland with the addition of the new Poznan service", said Kevin Cullinane, Aviation Marketing Manager, Cork Airport. "The addition of the Cork-Poznan route is a further example of Cork Airport Authority's commitment to providing our customers with the widest possible choice of travel destinations to Central and Eastern Europe", continued Mr. Cullinane.
Wizz Air operates a young fleet of Airbus A320 aircraft from 9 bases on over 110 routes. The airline offers flights from Poland, Hungary, Bulgaria, Croatia and Romania to a large number of European destinations. Wizz Air has carried over 5 million passengers in the past year.
Further information and booking details are available at www.wizzair.com
Ends