EasyJet will fly to London Luton Airport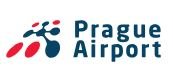 EasyJet on 8th August announced the launch of another direct scheduled service between Prague and London. The new connection to London Luton Airport will operate daily from 28 October 2019 and will be operated by Airbus A320 Family aircraft for up to 180 passengers.
From the winter timetable, EasyJet will offer flights to Václav Havel Airport Prague to four London airports, and in addition to Luton, it also flies to Gatwick, Stansted and Southend. According to estimates, Prague Airport will use up to 100,000 passengers a year in both directions. Long-term flights from Prague to Prague also come the most on a long-term basis. In the autumn, the airline will also introduce a new route to Geneva, announced in early July.
Tickets will be sold through the carrier's website www.easyjet.com.
For the full news article and information please visit: https://www.prg.aero/letecka-spolecnost-easyjet-spusti-linku-na-londynske-letiste-luton