Tampa (TPA) adds even more previously unserved routes thanks to jetBlue and Silver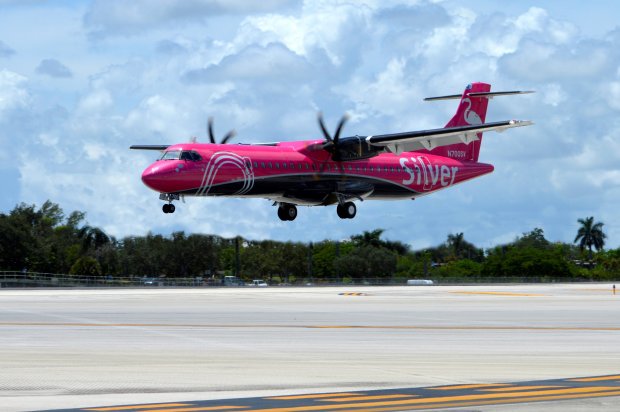 As each month passes, Tampa International Airport's passenger numbers have continued to trend upward at a faster pace than the U.S. as a whole, and airlines are noticing the momentum. Departing passenger numbers in October rebounded to 46% of October 2019 departing volume, compared to the national rate of just 35.6% over the same period.
This increase in volume, along with high load factors, continues to encourage airlines to resume flights and add new unserved routes. In November alone, airlines at TPA are resuming or inaugurating a combined 40 routes. While most of these are resumptions, jetBlue's new flights to Cancun and Richmond, along with Silver Airways' launches to both Charleston and Columbia, SC, along with Jacksonville, FL, will not have any competition.
"As airlines widen their networks in search of additional customers, they're looking for O&D options delivering their passengers directly to America's best beaches," said Chris Minner, Executive Vice President of Marketing and Communications at TPA. "Airlines are recognizing unique opportunities in Tampa right now. We think that's why we're seeing lots of new routes generally, and in particular, this groundswell of nonstop service to destinations previously unserved by any airline at TPA."
Tampa Bay continues to have a healthy balance of inbound and outbound traffic. Florida's West Coast is the perfect destination for inbound travelers looking to vacation in areas with a variety of outdoor activities and warm weather.
This region also happens to have one of the most diverse economies and lowest unemployment rates in Florida. The evident potential for a fast recovery also has encouraged airlines to launch service on routes designed primarily to serve Tampa-originating passengers, such as Cancun, as well.
New unserved routes include:
jetBlue
Cancun (CUN) Nov 19th daily
Richmond (RIC) Nov 19th daily
Silver Airways
Charleston (CHS) Nov 23rd 3x weekly
Columbia (CAE) Dec 19th 2x weekly
Jacksonville (JAX) Dec 21st 2x weekly
To see all of TPA's current and planned service, visit http://www.tampaairport.com/nonstop