New traffic record for MLA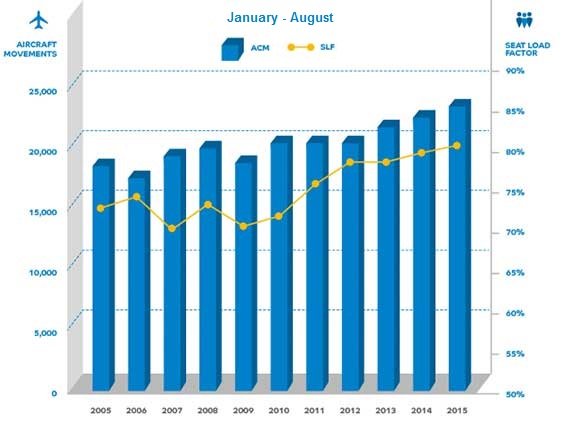 August was our busiest month ever, with an aircraft landing or taking off every 12 minutes
Passenger movements reached an all–time high for the month with traffic for August reaching 585,218.
August traffic registered a 6.1% increase over 2014. The average load factor was also on the rise reaching an overall 87%.
Malta International Airport hosted 3.1 million passenger movements up to the end of August this year, a 6.8% increase in traffic over last year. Aircraft movements grew by five per cent while seat capacity increased by 4.1 per cent.