World Routes 2019
The Routes Awards are highly regarded as the most prestigious awards in the industry.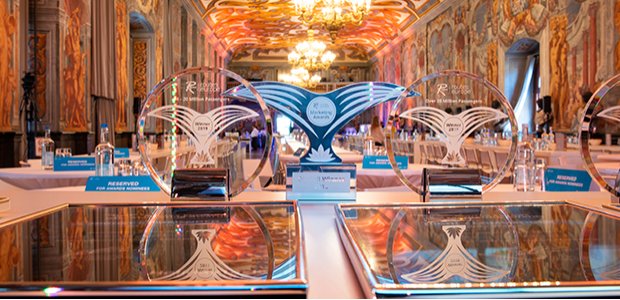 About the World Routes Awards
The World Routes Awards will take place at the World Routes Networking Evening. The evening will be hosted by the South Australian Tourism Commission (SATC), Adelaide Airport and Tourism Australia.
About Our Sponsor

The World Routes Awards are sponsored by Sabre. Sabre's Airline Solutions business offers a broad range of software and data solutions to help airlines market themselves, sell products, serve customers and operate more efficiently. Find out more
The categories for 2019 are:
Airports
The Airport Awards highlight the organisations which have excelled in route development marketing. Split into size categories, they showcase the exceptional marketing support that airports have provided to their airline partners in the past twelve months.
Over 50m pax
20-50 pax
4-20m pax
Under 4m pax
Tourism Authorities
The Destination Award champions the marketing support provided by destinations to their airline partners. The award acknowledges tourism authorities whose marketing activities have had a real impact on their future network development plans.
The airport and destination categories are voted for by members of the airline network planning community.
Airline
The Airline Award celebrates the carriers that have provided significant support to airports and destinations in generating economic growth to regions. The accolade focuses on the importance of partnership in achieving successful and profitable routes.
This category will be voted for by airports and destinations.
Rising Star
The Rising Star Award recognises the potential of individuals who are in the early stages of their career, who may be young but are already making an impact in the industry.
This category is open to applicants with five years or less experience in the route development industry. It will be on a self-nominating basis, where they can put themselves forward or be nominated by a colleague.
Individual Leadership
The Individual Leadership Award celebrates the lifetime achievement of an individual within the route development community, recognising their contribution to the industry during the course of their career.
This category is open to applicants in a leadership role. It will be on a self-nominating basis, where they can put themselves forward or be nominated by a colleague.
Overcoming Adversity
The Overcoming Adversity Award recognises an organisation which has succeeded despite challenging circumstances. These could include, but are not limited to, natural disasters, political conditions, economic climates, fuel prices, airspace restrictions or equipment shortages.
This category is open to organisations on a self-nominating basis, where they can be put forward for the award by either their industry partners or themselves.
"Our submission was about the way we work and the way we support our airlines so we're delighted that this has made the difference and been recognised. We have secured a host of new airlines and destinations over the past year, as well as frequency increases from existing clients, and this is a fantastic achievement for the whole team."

Léon Verhallen, Head of Aviation Development at Brussels Airport


Overall Winner of the World Routes 2018 Marketing Awards
World Routes 2019 Awards Schedule
| | |
| --- | --- |
| Voting opens | Monday 17 June 2019 |
| Voting closes | Friday 26 July 2019 |
| Companies shortlisted | Tuesday 30 July 2019 |
| Deadline for submissions to be received by Routes | Friday 30 August 2019 |
| Results announced at World Routes in Adelaide | Monday 23 September 2019 |
For further information about the Routes Marketing Awards, please contact Ellie Wells.

&& count($awardPhotos)}
Photos