MLA Celebrates 5 Millionth Passenger!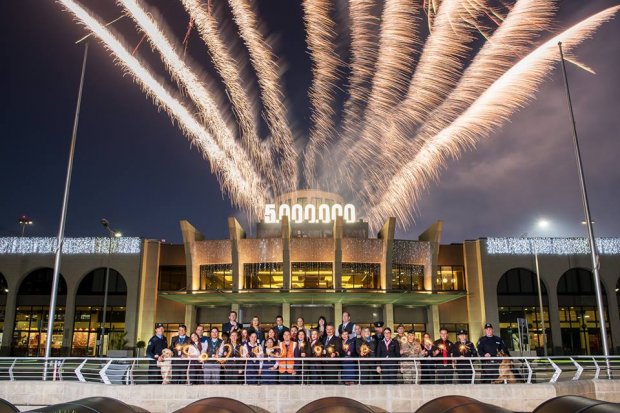 Marking a new milestone in its aviation history
Malta International Airport has welcomed its 5 millionth passenger this year!
This means that annual traffic through Malta International Airport has increased by 1 million passengers in less than three years.
MLA brought together key stakeholders in a celebration of the achievement, consisting of a brief fireworks display just outside the terminal, the façade of which was lit up with a light installation made specifically for the occasion. Passengers arriving in Malta on the day were also treated to champagne and live music in the Baggage Reclaim Area.
As part of the celebrations, lucky passenger Denise Incoronato was given a small memento of the occasion. Hailing from Montana in the United States, Mrs Incoronato arrived in Malta on a flight from Rome, together with her family. The family is touring Europe and decided to include Malta in their itinerary upon recommendation of a couple of divers to make sure not to overlook the Maltese islands and their fantastic underwater world.