MLA welcomes its 6 Millionth passenger!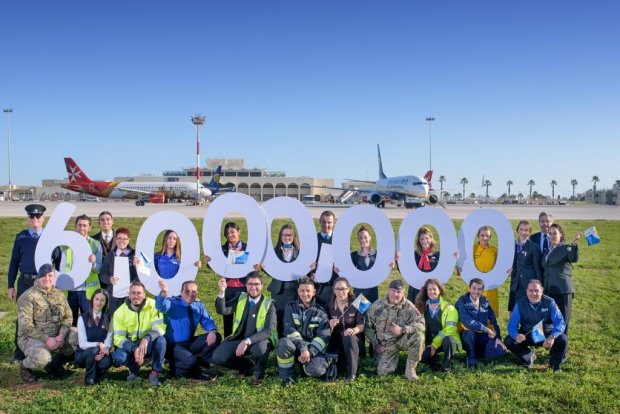 Record number of passengers travelling through Malta International Airport in 2017 make it the fastest-growing year
On the last day of 2017, the mood at Malta International Airport became even more festive as the airport welcomed its sixth millionth passenger in a single year, topping all previous traffic records.
This means that annual traffic through Malta International Airport has increased by almost one million passenger movements in just 12 months, making 2017 the fastest-growing year in the airport's history!
"This is our most impressive achievement in terms of traffic growth, which will see MLA register an increase of over 17% over last year. I would like to take this opportunity to thank all industry stakeholders for working in close cooperation with us to make 2017 yet another remarkable year" said Malta International Airport CEO, Mr Alan Borg.
As part of the celebrations, the 6 millionth passenger was given a small memento of Malta to mark the occasion. Ms Manuela Fastner arrived in Malta on flight KM353 from Düsseldorf on Sunday the 31st of December.