All-time Passenger Record in Aalborg Lufthavn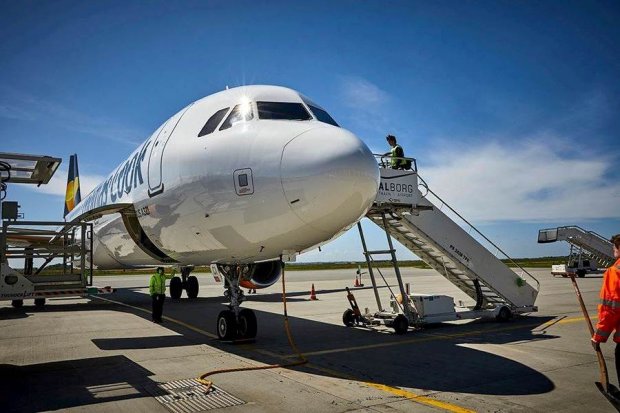 September is often a busy month at the Danish airports – for while the business traffic is back on track after the holidays, charter travelers continue to travel to the sunny south, while the gloomy autumn weather makes its impact in Denmark. In Aalborg Airport, September was no exception. It was not only a common busy month, it also added a historical record with more than 160,000 travelers in one month.
In September 2018, 165,168 passengers traveled to and from Aalborg Airport against 155,547 passengers in September 2017, corresponding to 9,621 more passengers and an increase of 6.2 percent.
– We had high expectations for September, as it is always a busy month, but for the first time ever, we have reached 160,000 travelers in a single month, which is really a significant record, says Søren Svendsen, CEO of Aalborg Airport
Progress on all fronts
Domestic traffic showed an increase of 3.3 percent, with 83,451 passengers flying to and from Aalborg Airport against 80,756 passengers in September 2017, which meant 2,695 more domestic passengers.
For the 9th consecutive month, there is progress in international traffic, in which 55,193 passengers traveled abroad against 50,218 in September 2017 – an increase in international traffic of 9.9 percent. At the same time, there was an increase in the number of charter travelers of 7.9 percent – corresponding to 26,524 passengers traveling on a charter holiday in September this year against 24,573 in September 2017.
– It's great to have such a prominent record, because we also need to assess our capacity again: Do we have enough seating in our lounge, do we have enough gates, parking spaces, security lanes, etc. At first we decided to go forth with an extension in a significant area, namely our parking area. We set up 900 more free parking spaces, which are scheduled for the summer season 2019, Søren Svendsen concludes.
The first three quarters of 2018 also show an increase of 8.7 percent compared with the same period last year.