SAS opens direct ski route to Sälen and Trysil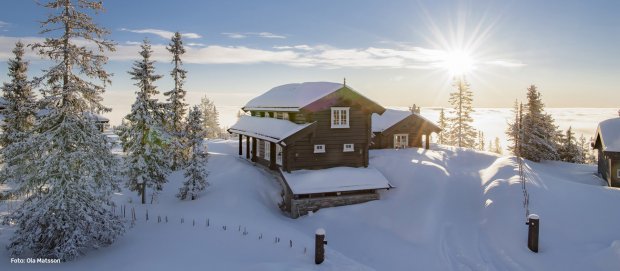 During the winter season 2019-2020, SAS will fly directly from Aalborg to the new airport, Scandinavian Mountains Airport, at the popular ski areas Sälen and Trysil.
From December 29 you can fly with SAS directly to the ski areas Sälen in Sweden and Trysil in Norway with over 250 slopes all together. With only 25-40 minutes drive from the airport, the new SAS route is among the fastest ways to get directly to the ski slopes and mountain areas in Norway and Sweden.
At the same time, SAS and SkiStar enter into a strategic partnership that will simplify the booking of ski trips.
- We are the first airline to offer international routes to the new airport. The combination of short travel times, attractive departure times as well as good skiing and nature experiences in the Swedish and Norwegian mountains is something that many demand. We will continue to develop our cooperation with SkiStar and make it even more simple and attractive to experience the Scandinavian winter, says Karl Sandlund, Executive Vice President Commercial, SAS.
The flight time from Aalborg to Sälen-Trysil is approximately 1h 20min, and SAS opens the route to Scandinavian Mountains Airport (SCR) from Aalborg on December 29 and flies until Easter.
On the route, SAS operates with the new Airbus A320neo, the market's quietest and fuel-efficient aircraft, which reduces CO2 emissions by up to 18%.
Ticket prices start from 799DKK and they can be booked at www.sas.dk.
Sälen, Sweden
Only 25 minutes from Scandinavian Mountains Airport lies Sweden's largest ski area, Sälen, which consists of four ski areas, Lindvallen, Högfjället, Tandådalen and Hundfjället. In total, the area offers more than 100 slopes. In addition to skiing, there is also entertainment for the family in the form of water park, hiking and shopping. There are several different types of hotels and there are more than 50 restaurants in the area.
Trysil, Norway
Norway's largest ski area, Trysil, is a 40-minute drive from Scandinavian Mountains Airport. Here is skiing at all levels and the area is known for well-groomed slopes. The area consists of four contiguous ski areas, all located around the Trysil mountain. Trysil has been voted Norway's best ski destination for several years. There are several well-known restaurants and hotels in the area, all within easy reach of the slopes.