Direct Flights to Barcelona and Alicante from Aalborg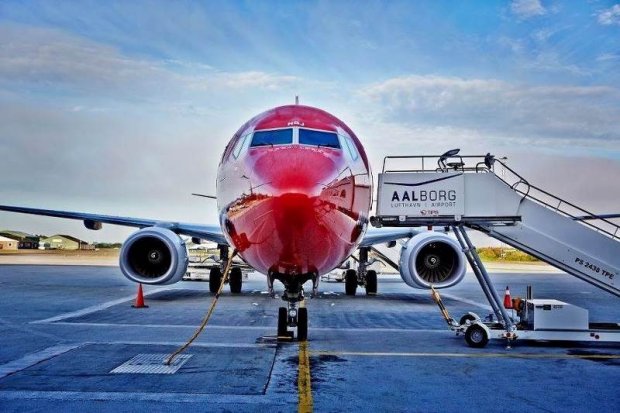 This summer, travelers can look forward to new direct routes with Norwegian to Barcelona and Alicante from Aalborg Airport as well as three extra weekly departures to Malaga. Therefore, the summer offers plenty of opportunities to put sun, beach and sangria high on the wishlist when planning the summer holidays.
Holiday vacations in Spain will be top of mind in the summer of 2023, where Norwegian will set course directly to the Spanish coasts ten times a week and invites you to experience Mallorca and Malaga as well as the new destinations Alicante and Barcelona, which were annonced today from Aalborg Airport.
- Norwegian has brought us some fantastic news for the summer season, and we now have a great schedule for popular holiday destinations in Spain, which we know will be well received by the Danish travellers. The total of 5 weekly departures to Malaga and the direct Alicante route have for a long time been a wish to welcome back from Aalborg. There are many Danes who have holiday apartments in these areas, so after this news, an otherwise cold November day just gets a little bit warmer, says CEO Niels Hemmingsen and continues, the direct route to Barcelona is really good news, and it has a great potential for Norwegian, who now has a fantastic and popular route on hand ahead of the summer season.
Norwegian with up to 60 weekely departures from Aalborg
The well-known red-nosed planes have a permanent appearance in front of the terminal in Aalborg, and up to 60 Norwegian planes a week will take off from Aalborg Airport, when the new popular Spanish destinations open this summer – along with Norwegian's up to 9 daily departures to and from Copenhagen.
- We are pleased to once again be able to present our customers with the most popular Spanish summer destinations from Aalborg Airport. It offers plenty of opportunity for customers who want to secure beach sand between their toes this summer, or for people who are more interested in exploring Barcelona's impressive cultural life and history, says Magnus Maursund, Group Director for Network, Pricing & Optimization at Norwegian.
There will be departures Monday, Wednesday, Friday, Saturday and Sunday to Malaga from the end of March to the end of October, a Saturday departure to Alicante from the 10th of June until the 19th of August and two weekly departures Wednesday and Saturday to Barcelona from the 3rd of June until the 28th of October.
Barcelona – a city in a class of its own
Before the pandemic, the Aalborg-Barcelona route was for many years an extremely popular direct route from Aalborg Airport, and with good reason. It's a city that has it all – from great shopping experiences on La Rambla, impressive cultural sights, fantastic food experiences and even a beach that just completes the perfect holiday city break.
- A direct route to Barcelona from Aalborg Airport is a must – there is no doubt about that, and we are happy that Norwegian will be operating the route, as they have the right aircraft type to match the high demand on the route. At the same time, our good cooperation is further strengthened, and we believe that we will see much more from Norwegian in the future, concludes Niels Hemmingsen.