Bratislava Airport: 2,29 million passengers in 2019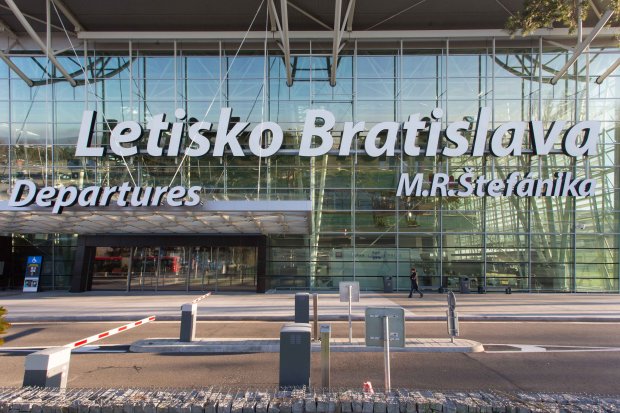 Bratislava M. R. Stefanik Airport handled a total of 2 290 242 passengers in 2019, the second best annual result in its history. The two-million-passenger threshold has been achieved for the fourth time in the airport´s history. Most passengers headed to London, followed by Antalya, Dublin, Kiev and Moscow.
Bratislava M. R. Stefanik Airport handled a total of 2 290 242 passengers and 28 745 aircraft movements in 2019.
"In 2019 we posted a record in the number of passengers in scheduled traffic. As many as 1,88 million passengers travelled on scheduled flights to and from Bratislava, while around 410-thousand passengers travelled on charters and other irregular flights " informed the CEO and Chairman of the Board of Directors of Bratislava M. R. Stefanik Airport Mr Jozef Pojedinec. "All of our scheduled routes contributed to this positive result, but the greatest contribution comes from our top routes, which was this year again London, but newly also Antalya with Smartwings, daily Moscow route with Pobeda, as well as our new Ukrainian routes to Kiev-Zhuliany, Kiev-Borispol, Lviv and Odesa, which all enjoy great demand since their launch," added Pojedinec.
"We came short on our historic record achieved in 2018 by just 2 470 passengers. The grounded B737 MAXs (and consequent lower capacity on charters) and closure of Prague and Kosice routes back in January were among the factors that hindered our growth," concluded Pojedinec.
The scheduled traffic was operated by 7 air carriers in 2019 – Air Cairo, Cyprus Airways, flydubai, Pobeda, Ryanair, Smartwings and Wizzair.
Cyprus Airways was a new entry in 2019 with their scheduled operation to Larnaca. Smartwings shifted their Antalya service from charter to scheduled in 2019. In November 2019 Wizzair inaugurated a new route to Odessa in Ukraine.
New additions to BTS´s network for 2020 include Rhodes and Corfu with Cyprus Airways, as well as recently announced St. Petersburg connection by Wizzair, all starting in June 2020. Ryanair will resume flights to Barcelona (Gerona) as of July 3rd, while Smartwings adds capacity to Mallorca, Corfu and Bourgas.
Bratislava will undertake a major infrastructure enhancement in 2020, where complete exchange of concrete surfaces in the runways intersection is planned between 21st April and 1st May 2020 resulting in 11-day interruption of operations. The operation will resume back to normal on 1st May 18:00 LT.